Trafalgar (TRAF) stock slides after disappointing half-year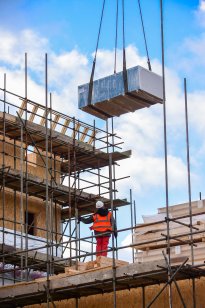 AIM-listed residential property group Trafalgar saw its stock price fall over 10% in mid-morning London trading to 0.65p. The stock's slide came after the company showed weak results for the half year to end of September.
Turnover for the period was £390,139 ($526,000, €461,000), compared with £1,311,150 for the half year ending September 2020.
The gross profit was £6,955 (compared with half-year 2020 gross profit of £302,596) – giving a loss before tax of £338,139, compared with a pre-tax loss of £16,699 for half-year 2020.
Cash in the bank at 20 December 2021 stood at £43,750, compared with half year 2020 at £405,813.
Long planning delays
Commenting on the weaker numbers, James Dubois, non-executive chairman of Trafalgar, said: "The results for the year for the six months to 30 September 2021 are disappointing. However, we have been facing a period of great difficulty in the property sector with long planning delays due to the Covid-19 pandemic and this has delayed the start of our next construction projects.
"Overheads have been reduced significantly while we await the results of our planning submissions."
Read more: UK average house prices up, London sees lowest annual growth