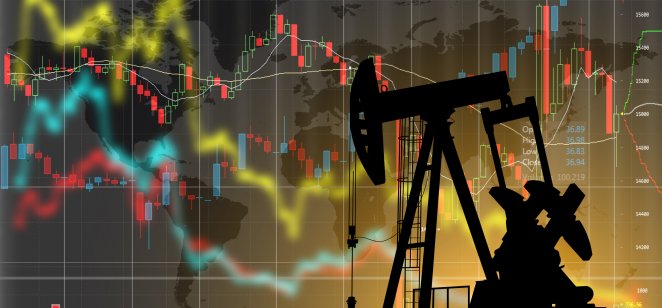 Content
Trading oil? Wondering where the price will go next? History has certainly taught us there is a direct correlation between geopolitical events and the markets – so here are a few things to watch in the coming weeks that could cause another price shift.
Brent Crude Oil Spot CFD
Capital.com asked economist and global oil analyst Osama Rizvi at Primary Vision for his thoughts on key events traders should be watching. Firstly, we discussed US-China trade tensions and a possible repeat of an oil sell-off similar to that experienced in 2019.
What is your sentiment on Oil - Brent?
Vote to see Traders sentiment!
US Crude Oil Spot CFD
Crude oil trade war
"I have been pointing out for months that there is a chance that a trade war will return. This is exactly what is happening right now. The US is considering adding more tariffs to the current ones. Any further developments in this domain can have a major impact on prices," Rizvi said.
For further context, the trade war Rizvi refers to is between the US and China. The US is currently rethinking its tariffs on imports from Beijing after China halted progression with the US on a range of critical issues, including climate talks, a decision taken after the US House speaker Nancy Pelosi visited Taiwan. Why is Taiwan significant? Because China claims it as part of its territory and views any foreign government visits to Taiwan as a sign of recognising the island's sovereignty.
What does this have to do with crude prices and trading oil? The US is rethinking tariffs on Chinese goods in response to Beijing's military drills in retaliation to Pelosi's visit. Remember what happened to oil prices in 2019 after former US President Donald Trump announced tariffs on Chinese imports? The markets went into a frenzy and crude oil prices suffered their largest drop in four years as traders sold-off the commodity quickly fearing an economic slowdown.
As it stands, the average US tariffs on Chinese exports remain elevated at 19.3% but a review announcement is expected on 23 August that will show whether that is going to change. If US President Joe Biden increases the tariffs on Chinese goods, will it prompt another crude sell-off?
"I believe in case of a renewed trade war, yes, there will be a renewed sell-off in oil," Rizvi told Capital.com.
Rhetoric impacting market sentiment
Rizvi also highlighted how rhetoric plays into market sentiment and increases volatility.
"Also, there is a lot of angry rhetoric going on. China has accused the US as the 'main instigator' in the Ukrainian war. The US has accused Iran of plotting to kill John Bolton, the former national security advisor of Trump. These developments can result in a war of rhetoric that directly affects market sentiment. Therefore volatility, I believe, will remain high. Some of these factors are bullish in nature and some are bearish. An interplay of these will determine the trajectory of prices," he said.
Recession fears
Rizvi also noted how oil prices fell almost 10% earlier this week as recession fears continue to grip the markets.
Oil surged to over $120 a barrel after Russia's invasion of Ukraine in February – a sharp rebound in demand from the price dip during the Covid-19 pandemic when lockdowns stumped demand because of reduced travel. However, the dip in oil prices suggests that recession fears are outweighing supply woes.
| | |
| --- | --- |
| Long position overnight fee | -0.0155% |
| Short position overnight fee | 0.0055% |
| Overnight fee time | 21:00 (UTC) |
| Spread | 0.18 |
| | |
| --- | --- |
| Long position overnight fee | 0.0486% |
| Short position overnight fee | -0.0747% |
| Overnight fee time | 21:00 (UTC) |
| Spread | 0.04 |
| | |
| --- | --- |
| Long position overnight fee | 0.0240% |
| Short position overnight fee | -0.0439% |
| Overnight fee time | 21:00 (UTC) |
| Spread | 0.03 |
| | |
| --- | --- |
| Long position overnight fee | -0.1297% |
| Short position overnight fee | 0.0928% |
| Overnight fee time | 21:00 (UTC) |
| Spread | 0.005 |
However, at the time of writing on Thursday, WTI crude futures climbed by 3% to above $94.5 per barrel, extending a 1.6% gain in the previous session after the IEA raised its 2022 oil demand estimate. It demonstrates just how quickly the market can swing from one announcement to the next.
Hurricane season
The market could also be in for a supply shock as the US prepares for its hurricane season in September, another analyst told Capital.com.
Europe has become increasingly dependent on the US for its commodities since weaning off those from the Kremlin so any disruption to output could cause another oil price spike – and too for natural gas.
Energy analyst Fernando Hernandez spoke to Capital.com about the impact hurricane Ida had on oil prices in August 2021, causing them to go up 10% as US Gulf Coast refineries were hit by the storm.
"As such, a hurricane impacting the Gulf Coast, for a third consecutive year (in 2022), would have global reverberations in the backdrop of the ongoing conflict in Ukraine," he said.
US Natural Gas Spot CFD
Impact of a revived Iran deal on oil prices
The other geopolitical movement to watch that could impact oil trading is talks with Iran.
The European Union said on Monday that it had put forward a final text to revive the 2015 Iran nuclear deal as indirect talks between US and Iranian officials ended in Vienna.
It follows months of negotiations with an announcement on it expected within weeks.
Under the 2015 agreement, Iran halted its nuclear program in return for relief from the US, EU and UN sanctions. However, former US President Donald Trump went back on the nuclear deal in 2018 and instead restored sanctions, prompting Iran to violate the agreement.
So what does a revived deal mean for the oil markets? Well, according to Barrons, Iran could most likely increase oil production by more than 1 million barrels a day this year. That would raise global production by about 1.5%, it doesn't make up for the crude lost from Russia but analysts said it would add some relief to prices on the markets.
Read more