Toyota (7203) picks North Carolina for its $1.3bn battery plant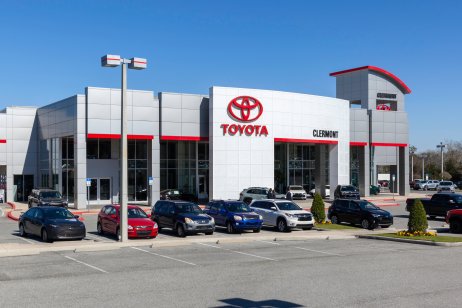 Toyota Motor has picked North Carolina for its $1.3bn battery plant in the US as the world's biggest carmaker by output steps up efforts for electric vehicle (EV).
The plant is expected to come on stream in 2025 with production capacity of supplying batteries for 800,000 vehicles annually. The establishment of the plant is part of Toyota's $3.4bn investment into EV battery announced in October.
"North Carolina offers the right conditions for this investment, including the infrastructure, high-quality education system, access to a diverse and skilled workforce, and a welcoming environment for doing business," Ted Ogawa, CEO of Toyota Motor North America, said in a statement.
To use 100% renewables
The North Carolina plant will be fully powered by renewables energy as part of its commitment to become carbon neutral company, Toyota said.
The plant, to be named as Toyota Battery Manufacturing North Carolina, can be further upgraded to produce batteries for 1.2 million vehicles a year. Toyota estimated the facility will create 1,750 new jobs.
"The future of mobility is electrification and the Greensboro-Randolph Megasite is the ideal location to make that future a reality," said Ogawa.
Following the announcement, Toyota's stock surged 1.9% to JPY2,105 on the Tokyo bourse.
Read more: Toyota to invest .4bn in US automotive battery industry