TotalEnergies [TTEF] shares up 2.68% on solar plant news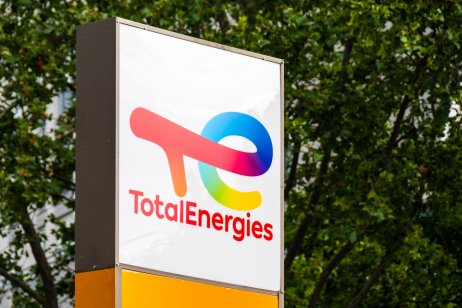 TotalEnergies [TTEF] has launched the largest photovoltaic solar power plant in France to support the development of renewable energies in the country and meet its net zero ambitions.
The solar farm, located in the town of Gien in the Loiret region, has a capacity of 55 megawatts (MW) and comprises 126,000 photovoltaic panels spread over 75 hectares.
The company's share price rose by 2.68% to €41.62 ($46.96) on the back of the announcement made today.
Renewable commitments
"TotalEnergies once again confirms its commitment to the development of renewable energies in partnership with the regions. I would like to thank all of the project stakeholders who helped develop our largest solar farm in France," said Thierry Muller, CEO of TotalEnergies Renewables France.
"This commissioning contributes to France's energy transition and is a further step towards our goal of reaching four gigawatts (GW) of renewable generation capacity by 2025. It reinforces our commitment to be a major player in renewable energy in France," Muller continued.
The company said project also includes:
Participative financing – the plant was built with participative financing of €2,200,200, coming largely from 212 Loiret residents.

A biodiversity protection plan – TotalEnergies has implemented measures to preserve biodiversity, including the installation of bag shelters and the construction of a pond to promote amphibian breeding.
More solar projects
The new plant is not the only solar project that TotalEnergies is set to work on. Earlier this month, the French operator was awarded 51MW of solar projects in the 10th round of the CRE 4 (French Energy Regulatory Commisison) tender.
The company said the eight projects will be commissioned by the end of 2023 and operated by TotalEnergies' teams following its expansion of its workforce.
In total, the company has won 707MW of solar projects in the last 10 bidding periods, making it the second biggest solar energy developer in France.
Name change to highlight renewable focus
TotalEnergies' ambition is to reach net zero by 2050, and it is building a portfolio of activities in renewables and electricity to achieve this goal.
The French group was formally known as Total and is one of the 'Big Oil' companies. It changed its name to TotalEnergies earlier this year to create a new visual identity and highlight its change in strategy to becoming a broad energy supplier.
The name change comes following increasing pressure on oil companies in recent years to shift their focus away from fossil fuels.
Read more: TotalEnergies signs deal to develop Iraq's natural resources