TotalEnergies Q3 earnings: Profit jumps on LNG prices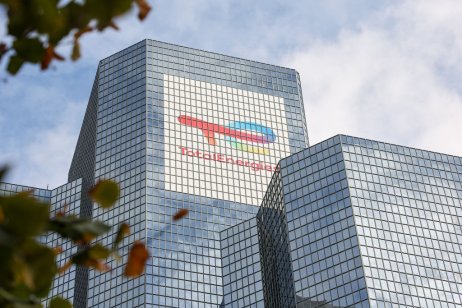 TotalEnergies SE (TTEF) reported an adjusted net income of $9.9bn in its third-quarter earnings, more than double its $4.77bn profit for the same period a year ago, helped by higher LNG prices and sales.
TotalEnergies SE (TTEF) price chart
The French energy giant's latest figures also beat its second quarter (Q2) results, in which it generated an adjusted net income of $9.8bn.
"In a context marked by an average Brent price of 100 $/b and an increase in gas prices exacerbated by Russia's military aggression in Ukraine, TotalEnergies leveraged its integrated model, particularly LNG, to generate results in line with previous quarters. In the third quarter 2022, the company posted adjusted net income of $9.9bn and IFRS net income of $6.6bn after taking into account a new impairment of $3.1bn related to Russia," Patrick Pouyanné, chief executive of TotalEnergies, said in a statement.
What is your sentiment on Oil - Brent?
Vote to see Traders sentiment!
Brent crude oil price chart
US crude oil (WTI) price chart
Pouyanné also noted that company cash flow was $11.7bn for the quarter. He said the balance sheet was strengthened with a gearing ratio of 4% and highlighted that return on equity was more than 30% over the past 12 months.
"The iGRP (integrated Gas, Renewables & Power) segment reported record adjusted net operating income of $3.6bn this quarter, up $1.1bn from the second quarter, and cash flow of $2.7bn, driven by an average LNG selling price up more than 50% compared to the previous quarter and by the strong performance of its trading activities," TotalEnergies' chief executive added.
Growth of LNG and renewables
The company also said in its results statement that it was continuing to implement its growth strategy by taking a stake in the North Field South LNG project in Qatar.
Meanwhile, in electricity and renewables, TotalEnergies noted that it has completed the acquisition of 50% of the Clearway Energy Group in the US – and announced a significant acquisition in Brazil.
In exploration and production, the energy firm posted an adjusted net operating income of $4.2bn and a cash flow of $6.4 bn. It said it had been impacted by unplanned shutdowns at Kashagan but noted it had started production at the Ikike field in Nigeria, launched the Begonia project in Angola and the Fenix project in Argentina – and announced a significant gas discovery in Cyprus.
Moreover, it said the downstream sector benefited from strong distillate margins, generating an "outstanding" adjusted net operating income of $2.4bn and a cash flow of $2.9bn.
Salary bonus and dividend payments
As a result of the "favorable environment" the group said it is implementing "a balanced value-sharing policy with an exceptional one-month-salary bonus in 2022 to all its employees worldwide" and, as announced on 28 September, its shareholder return policy targeting 35-40% cash flow payout beginning in 2022.
"The board of directors therefore decided to distribute a third interim dividend for the 2022 financial year in the amount of €0.69/share, equal to the first and second 2022 interim dividends and an increase of 5% from the interim and the final dividends paid for the 2021 financial year, and set the ex-dividend and payment dates for the interim special dividend of €1/share in December 2022," Patrick Pouyanné said.
TotalEnergies stock was up nearly 3% to €54.40 after releasing its Q3 results.
Fresh windfall tax calls
The rise in profit for both TotalEnergies – and for Shell when compared to the same period last year – has prompted fresh calls for the tax on energy firms' earnings to be raised to help people with soaring bills.
Royal Dutch Shell (RDSa) price chart
The European Commission (EC) proposed on 14 September a temporary tax on the bloc's fossil fuel producers to help offset soaring power bills – and said it will be applied for one year after entering into force with a review by 15 October 2023.
"The levy will be collected on 2022 profits which are at least 20% above the average profits of the previous three years, charged at a rate of at least 33%, the commission said, adding the tax could bring in around €25 billion ($25.2 billion) of public revenues," S&P Global Commodity Insights said in a report to clients.
New British Prime Minister, Rishi Sunak, has also come under pressure from lobby groups to do the same – as has the US government.