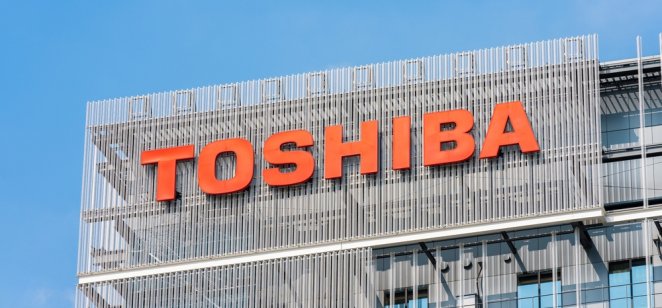 Japanese conglomerate Toshiba's plan to split its business has hit a snag with its second largest stockholder, 3D Investment Partners, calling for an extraordinary general meeting (EGM) for a stockholders vote on the proposal.
In November, Toshiba had unveiled a plan to split the electronic-to-nuclear power conglomerate into three companies. However, on Thursday, Singapore-based 3D Investment Partners called for an EGM to force the company to get two-thirds support from stockholders before proceeding with the split.
"3D is gravely concerned that the strategic review process that resulted in the Separation Plan was inadequate because it failed to consider a full range of alternatives. By its own admission, the Strategic Review Committee (SRC) failed to ask for, or receive, proposals for the sale of the entire company or the disposition of individual business units. The SRC also failed to contact any potential strategic acquirors. Further, we believe the SRC terminated discussions prematurely with a private equity firm that expressed interest in making a large minority investment," 3D Investment Partners said in a statement.
3D against business split
3D, which owns more than 7% of Toshiba, said it is offering a vote on two proposals in the EGM. The first is the business split, which it intends to oppose.
"While we are opposed to this resolution because we believe the Plan was the result of a flawed process and fails to address the underlying issues at Toshiba, we strongly believe all shareholders should have an opportunity to vote on the future direction of the company," 3D said.
The proposal that it would vote for is for the Strategic Review Committee of the Board of Directors to consider all alternatives for enhancing the corporate value at Toshiba.
More transparent process required
"We are convinced that a better, more transparent process would have yielded better alternatives for Toshiba," said 3D.
Toshiba has yet to make a decision regarding 3D's call for an EGM. Its stock price was down 0.39% to JPY4,875.