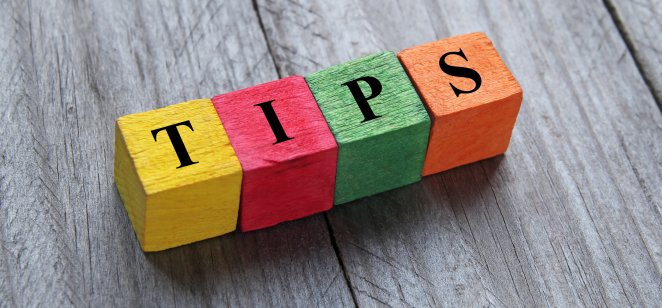 "By failing to prepare, you are preparing to fail".
Benjamin Franklin
Many novice traders often go to the internet to learn about the hottest stocks, and once they know where to invest, they just do it! This strategy is highly controversial. Having no plan and bursting onto the market with no technique can put your capital at risk.
Starting trading unprepared is playing the odds. Your chances of failing are tremendous. Conversely, a well-thought plan increases the likelihood of success exponentially.
Below is a time-proven set of investment rules, that are nice to consider before jumping into the market. Reading these tips won't do any harm. Instead, they may help you to gain extra knowledge of how the market works.
Have a plan. Always
That is the first and foremost thing to do.
It may take a while, but it will only do you good. One trading idea is not enough. Turning your ideas into a carefully tailored plan and then sticking to it is a wise decision. Don't rely on yourself only; find a financial advisor who will introduce you to the basics.
Backtesting will help determine whether your strategy works or needs to be updated. If you see that a plan is nonsense, edit ruthlessly. If it's good, proceed to real trading.
It's extremely helpful not to rush. Remember that you are risking real money.
Don't go further when you find out that your trading plan fails to perform.
Keep Your Eyes on Technology
And use it.
Follow market trends and grab innovations. Trading is a super competitive field. Other investors are actively using the technology and taking a full advantage of it. There is plenty of available software to help you with backtesting, analytics, risk assessments, etc.
Don't forget about your smartphone. App Store and Google Play are abounded with dozens of special trading apps, ranging from educational ones to online platforms designed to track market fluctuations. Basically, these apps enable people to trade on the go and stay current on the market trends anytime, anyplace.
Try, experiment and choose the options that work best for you.
Stay Realistic
Take a broader look.
One successful trade doesn't make you a winner. The same goes for failures; a single luckless deal doesn't imply you are a loser. If you think that one trade will serve as a pattern for all the successive trades, you are probably too pessimistic or, alternatively, too optimistic.
There're no two absolutely identical trades. Assess your chances adequately and set clear goals.
Take it seriously.
Never Stop Learning
If you plan to invest big and earn a lot, basic knowledge of trading won't suffice. All successful investors are everlasting students.
It's essential to understand economic data. Thus, you hedge yourself against asymmetric information and possess the knowledge. For example, you will know what factors can affect the oil prices and be able to read market volatility. Whereas deeper expertise will allow you to develop analytical skills.
Delve into the markets, follow the trends, read latest news and sooner or later progress will come.
To minimise the possibility of failure, set limits.
What's It All About
Start exploring trading with a clear mind, straightforward goals and a good plan at your disposal. Be concise, be savvy and remember that investments always involve the risk of losses.