Tin prices to keep rising on Indonesia's export ban policy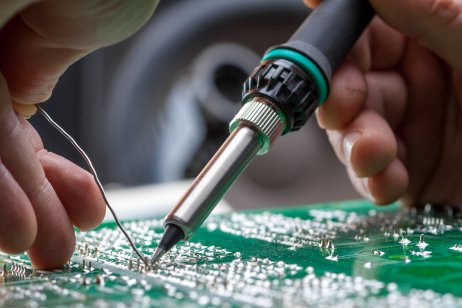 Tin prices are expected to continue rising in the coming weeks due to uncertainty over a proposed metal export ban from Indonesia, the world's largest refined tin producer.
The price of the metal used in coating steel cans and electronic soldering breached $40,000 per tonne on Wednesday, hitting a daily high of $40,300 per tonne on news of Indonesia looking to ban exports of the metal in the foreseeable future, Fitch Solutions said in a note on Thursday.
President Joko Widodo plans to stop the export of raw commodities. After a ban on nickel ore, the country plans to gradually stop exports of raw bauxite, copper, tin, and other commodities, Indonesian news website Tempo.co reported on Wednesday.
Refined tin export ban
"As Indonesia already banned unprocessed tin exports in 2018, with the requirement that tin can only be sold in its refined form with at least 95% content, it is unclear exactly what measure the country will adopt going forward," the firm said.
Fitch said as Indonesia currently only export refined tin, the likely regulation would be to impose a ban on refined tin exports, which would result in a severe shortage of refined tin on the seaborne market.
According to Fitch estimates, Indonesia is the world's largest exporter of refined tin, and the second largest producer after China, accounting for 20.4% of global production in 2021.
Strong upward trend
Fitch has revised upwards its tin price forecast for 2021 and 2022 to $30,500/tonne and $32,500/tonne respectively from $28,000/tonne and $26,000/tonne previously to account for the surge in prices to record highs in the year to date.
"The slow pace at which global tin supply has recovered from the Covid-19 pandemic has been significantly outpaced by the rapid recovery in demand, especially as tin is used in electronics," Fitch said.
Electronic industry saw a massive spike in demand during the Covid-19 pandemic due to the increased sales of medical as well as home equipment and personal devices.
Tight supply
Since 2020, the price of the silvery metal has been on a strong uptrend due to severe supply tightness resulting from Covid-19 lockdowns, especially in major tin producing countries, Malaysia and Indonesia, that has yet to meet demand despite easing slowly. Indonesia and Malaysia combined account for 30% of global refined tin production in 2020.
A power shortage in China had sent tin demand skyrocketing as tin solder is a major part of photovoltaic cells which are the main components that make up a solar panel.
"Over the longer term, we expect tin prices to remain on a firm uptrend in the coming decade," Fitch said.
While prices will ease slightly from spot levels in 2022, Fitch expect they will remain historically elevated, and edge higher by 2030. The firm forecast tin demand to continue outstripping supply, pushing the market into deficit by 2026.
Read more: Precious metals rise on inflation, copper at one-month high