Time to regulate Big Tech's big advantage in banking
Subscribe to Weekly Highlights
The major market events for the week ahead right in your inbox.
Subscribe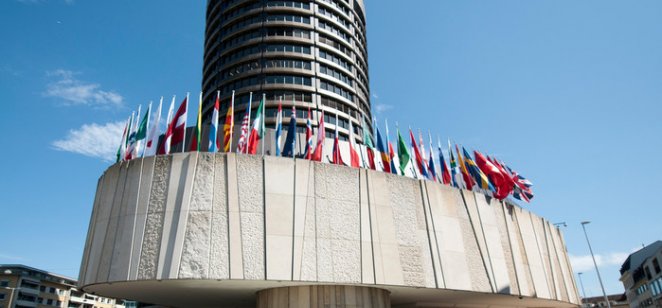 Content
Big Tech's potential to dominate in the financial sector is an urgent policy concern, according to a recent bulletin by the Bank for International Settlements (BIS).
The paper titled 'Regulating big techs in finance' issued today by the BIS warned that the behemoth size and centrality of data captured from their sprawl in existing businesses like e-commerce and social media means "big tech firms entering financial services can scale up rapidly" – presenting a policy challenge for authorities in Europe, China and the US.
The bulletin's authors were concerned about the intrinsic advantages of technology firms through what they described as a "data-network-activities" (DNA) that can gather user data from customers in existing businesses along with the network that naturally exists from digital services. So the greater the user activity, the more data generated – thereby reinforcing those inherent advantages.
Detriment to financial stability
This potential for rapid growth is a threat to financial stability, say the BIS, not only around traditional financial stability, but also data governance and the concentration of market power. Regulators need to get to grips with the business models of tech firms in order to properly assess financial risks and have "oversight of operational resilience" as well as provide consumer protection.
"Assessing big techs' resilience through a financial cycle will necessitate more systematic monitoring and understanding of big tech business models on the part of the authorities, for instance on whether learning algorithms may inject systematic biases to the detriment of financial stability," the authors say.
The potential threat can be seen in the retail payments market where companies like Alibaba, Facebook, Google and Tencent have captured massive market share within a few short years. In China, Alipay and Tenpay account for 94% of the mobile payments market, according to the report.
Virtual dominance
The potential for disruption by tech giants in the payments industry has been long recognised. Tech companies have built up the loyalty of millions of customers. They have scale and recognisable brands, some provide loans and wealth management services to individuals and businesses. Making payments convenient and accessible draws customers.
A study, commissioned by PayPal and conducted by Deloitte on the impact of online payments across the EU27, found it contributed €125bn to GDP in 2012 in both direct and indirect ways helping to draw small and medium enterprises (SMEs) to the market, driving sales through lower prices and supporting cross-border trade.
| | |
| --- | --- |
| Long position overnight fee | -0.0308% |
| Short position overnight fee | -0.0137% |
| Overnight fee time | 22:00 (UTC) |
| Spread | 0.20 |
| | |
| --- | --- |
| Long position overnight fee | -0.0064% |
| Short position overnight fee | -0.0059% |
| Overnight fee time | 22:00 (UTC) |
| Spread | 0.15 |
| | |
| --- | --- |
| Long position overnight fee | -0.0242% |
| Short position overnight fee | -0.0203% |
| Overnight fee time | 22:00 (UTC) |
| Spread | 0.040 |
| | |
| --- | --- |
| Long position overnight fee | -0.0064% |
| Short position overnight fee | -0.0059% |
| Overnight fee time | 22:00 (UTC) |
| Spread | 0.21 |
In a paper, 'Beyond Fintech: A pragmatic assessment of disruptive potential in financial services', Deloitte and the World Economic Forum discussed the transformative effects fintechs have on the industry and declared in the executive summary the accelerating change posed by fintechs as "a serious threat" as they laid the foundation for future disruption.
A real threat?
Although traditional banks are facing stiff competition from the likes of Google, Microsoft and Facebook, what is emerging is more partnership and collaboration. KPMG reported in 2017 that 26% of financial institutions are welcoming the opportunity and are partnering with one or more tech giants, and a further 27% planned to forge similar partnerships.
Fintechs, says KPMG, have brought innovative technology platforms like financial cloud computing, data management and creating "frictionless" customer experiences. They excel in "supporting an integrated delivery of services, financial and otherwise, as part of a holistic customer engagement strategy".
Of course, access to this very data is just one of the many advantages over traditional banks and, as KPMG points out, they "process volumes of data far more efficiently than financial institutions, with this efficiency increasing year over year".
Competition not the point
The authors of the BIS paper are focusing on the potential for rapid change rather than solely the threat of competition, and suggest policy-makers should be anticipating developments and formulating policies based on scenarios, where Big Tech has made the transformative impact and reshaped the payment system.
There are big issues to tackle by policy, including the potential for market dominance that could lead to higher costs of payment services as well as the issue of data governance – the authors cite a recent survey that showed technology companies are the least trusted by US consumers to handle their data.
The time for central banks and financial regulators to manage these challenges is in the run up to when technology companies are making their presence felt – and not when they are firmly established.