Three BTS members sell $8.49m of stock in agency Hybe (352820)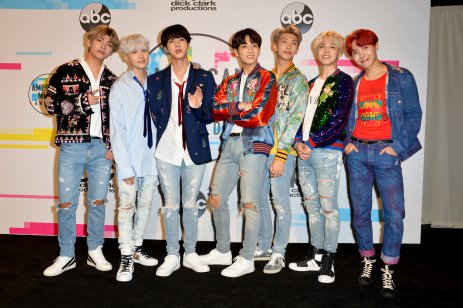 Three members of K-pop group BTS sold $8.49m worth of stock they owned in their agency Hybe, before the group won its first American Music Award and sold-out concerts in Los Angeles.
According to a Korean-language filing on Repository of Korea's Corporate Filings on Thursday, BTS members Jin, J-Hope and RM sold a combined 31,986 stocks of Korea Exchange-listed Hybe for a total of KRW9.95bn ($8.49m) between 13 October and 9 November.
The sales happened before Hybe's shares hit an all-time high on 16 November and before the group won its first American Music Awards on 21 November.
Sales started by RM
The filings show that the sale of stocks was started by RM, the group's leader and whose official name is Kim Nam-joon, on 13 October. He sold 10,385 stock worth $2.75m from 13 October to 9 November.
Jin, whose official name is Kim Seok-jin, sold 16,000 stock worth $4.1m six days after RM on 19 October. Finally, J-Hope, whose official name is Jung Ho-seok, sold 5,601 stock worth $1.57m on 22 October.
Hybe's founder Bang Si-Hyuk had gifted a total of 478,695 stock or a 1.41% stake divided equally between its seven members. The stake is worth $165m as of Hybe's share price on Thursday of KRW330,000.
Continue to own stake
Post their stock sale, RM still owns 58,000 stocks in Hybe, while Jin and J-Hope both owns 52,385 and 62,784 stocks in Hybe, respectively.
Read more: K-Pop agency market cap touches bn