This is a review of the year in Bitcoin, the best known of the so-called cryptocurrencies which came to the fore during 2017.
If there were an award for the technological phenomenon of the year, it would surely go to Bitcoin. It has been in the headlines for much of 2017. In the final few weeks of the year, it blasted its way relentlessly through one landmark valuation milestone after another.
After surpassing US$20,000 at one point it fell back to under $14,000 just before Christmas.
Were it not for the spate of news stories highlighting predictions at the Consensus 2017 in May, it would be hard to remember that experts at that time saw a value of $2,000-$3,000 by end-2017.
Parabolic ascent
Paul O'Connor, head of Janus Henderson's UK-based multi-asset team, described the ascent of the Bitcoin value in 2017 as parabolic. Anybody who invested $1,000 in it on the last day of 2016 would now have a holding worth over $19,000 (as at 18 December), he wrote in a thoughtful essay issued on December 19.
History suggests that financial assets that climb this rapidly usually experience pullbacks that are equally dramatic when sentiment reverses, he adds (as in fact happened). Although now barely discernible in charts plotting the cryptocurrency, early investors in Bitcoin have already experienced a couple of sizeable drawdowns.
He calculates that anyone who bought Bitcoin at the local peak that occurred in 2011 would have experienced a c90% pullback over the following five months and would have had to wait nearly two years to recover their original stake.
A drawdown of over 80% was experienced in 2014, with a three-year wait for full recovery.
Cheering and scaring
Bitcoin has a knack of cheering and scaring market observers and participants simultaneously. Sir Jon Cunliffe, the Bank of England's deputy governor for financial stability, warned in an interview with the BBC that when prices grow so fast, "investors should do their homework and think carefully".
But he added that Bitcoin's rise was not big enough to unsettle the economy. He emphasised that people need to be clear this is not an official currency. "No central bank stands behind it, no government stands behind it," he said.
It is "closer to a commodity" than a currency, with people choosing to invest and trade in it.
The BofE speaks
When asked to comment directly to capital.com, the Bank of England replied in its customary fashion. It issued a standard statement.
"The Bank of England is carrying out ongoing research into various types of digital currency, and the technology that underpins them," it said.
"We have assessed private digital currencies and concluded that while they are interesting, they do not currently pose a material risk to monetary or financial stability in the UK. We continue to monitor developments in this area.
Multi-year research
"We are undertaking a multi-year research programme into the implications of a central bank, like the Bank of England, issuing a digital currency. We first raised the possibility of a central bank-issued digital currency in our research agenda in February 2015.
"We have since released a more detailed selection of research questions on the topic. We welcome continued engagement from the wider central banking and academic community to shape our research in this emerging field.
Anyone looking for further information can email the team directly via this address: DigitalCurrenciesTeam@bankofengland.co.uk.
Retail interest growing
Bitcoin even began to dominate the retail investor financial pages of the Financial Times and The Times and The Sunday Times as the end of the year approached.
Some observers see this as the modern equivalent of taxi drivers confiding to passengers that they have invested in the latest fashionable asset as it is a surefire winner. If this analogy holds, it represents a classic indication that it is time to sell.
Or maybe not. Maybe this astonishing bull market in an asset which has no tangible form and which is impossible for even reasonably sophisticated lay people to understand has further to run.
Surge more than imagined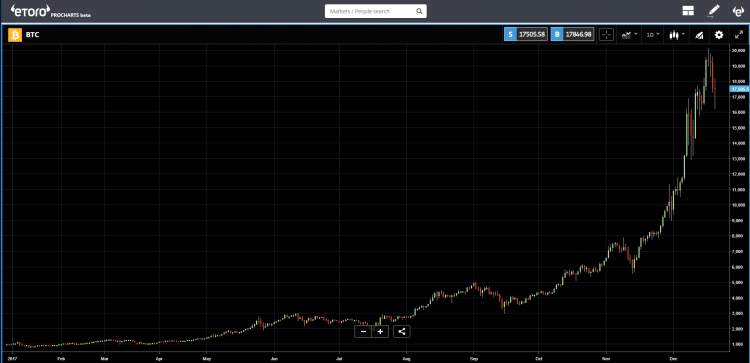 "We are witnessing an extreme surge in demand, with thousands and thousands of incoming clients who want to trade it, far more than we ever imagined," says Mati Greenspan, senior market analyst at eToro, which claims to be the number one broker in the UK for trading cryptocurrency assets.
"We are redirecting our energies from marketing and towards know your client administration just so that we can handle them," he says. "We have investors in Zimbabwe who would be willing $30,000 for one Bitcoin, if only they could get their money out of the country."
To avoid any doubt, he is a true believer in cryptocurrency in general, and in Bitcoin in particular. He speaks from personal experience of the reality of its dramatic change in value as measured against the US dollar.
"My chief executive officer gave me one Bitcoin when it was worth $30, now it is worth $20k," he says (at least it was worth $20k at the time of writing; within hours it had fallen by around 20%; by the morning of 22 December it was down another 20% or so). Fiat currency, traditional government-backed currency, must die, he argues.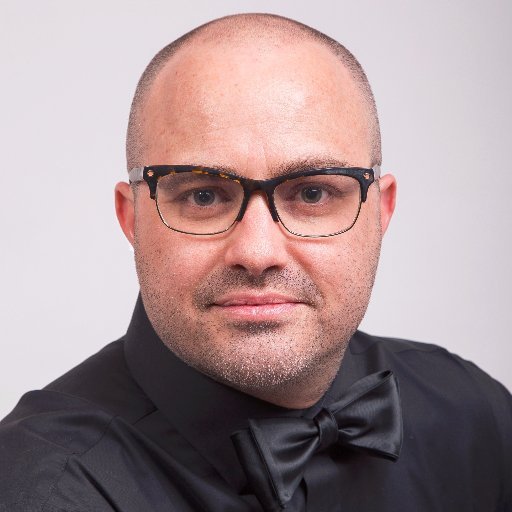 Mati Greenspan
Bordering on religious
The atmosphere surrounding Bitcoin and other cryptocurrencies borders on the religious. Indeed, as 2017 unfolded the terms believer and unbeliever, even true believer, became almost commonplace.
And whenever a cryptocurrency came to a so-called fork, the most ardent believers could be heard uttering the mantra "There is only one true Bitcoin". Even when it was Bitcoin itself being forked.
Forks are a way to upgrade a cryptocurrency's protocol. There are two kinds, hard forks and soft forks. Soft forks happen when there is a minor change. A hard fork is required for deeper changes to a cryptocurrency's protocol.
For users, anyone holding X amount of coins at the time of a hard fork will be able to keep his X coins and in addition will receive X amount of the new coins.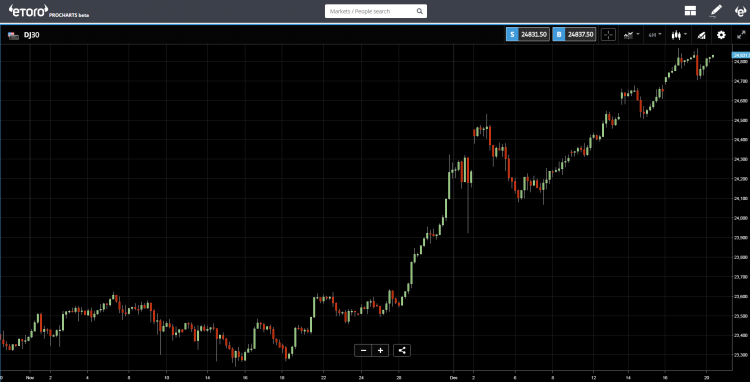 A big believer
David Drake, CEO of LDJ Capital, a New York-headquartered financial family office, has been following the currency as well as many other digital assets. He describes himself as a big believer and he offers a series of logical-sounding assertions to support his belief.
"This is immutable decentralised software being treated as a commodity and legitimised by CME and CBOE as a future," he says. "The software works and the mass market is buying it. Coinbase itself has up 100,000 new account sign ups a day.
"JP Morgan CEO [Jamie] Dimond [noted for his strong denunciation of Bitcoin] is a hypocrite," he adds. "His own bankers have been trading Bitcoin ETN (exchange-traded notes) of managed accounts at the Swedish OMX for the latter half of 2017."
Evidence-based pragmatist
Not everyone views Bitcoin in terms of faith or ideology. Tim Swanson, a researcher at US-based technology advisory firm Post Oak Labs, says he is neither religious nor a sceptic. He describes himself as an evidence-based pragmatist.
"Present evidence of specific usage and you could sway me," he says. Absence of such evidence is evidence of absence, it would appear. He points to the fact that few cryptocurrency-related startups are publishing actual usage data.
He says this indicates that they are either trying to prevent competitors from knowing proprietary information and/or the growth and usage is not occurring beyond speculators.
Reinforcing his own credentials as a researcher, observer and commentator, Swanson points to an online post of his in September that received over 100,000 views.
Tim Swanson
On bubbles and bubbles
Bitcoin is subject to repeated comparisons by traditionalist analogue doom-mongers and naysayers with the tulip, South Sea and dotcom bubbles. But those digital natives who consider themselves financial sophisticates reject the notion.
Those are overused and probably incorrect labels, says one. But it is pretty clear to the independent and reasonaly well informed observer that most of the activity and noise around cryptocurrencies, especially ICO, has been classic irrational exuberance that has formed the stuff of bubbles in the past.
Paul O'Connor clearly states that the recent move in Bitcoin is looking increasingly like a speculative mania, rather than being evidence of an emerging mainstream asset class.
"If Bitcoin isn't a bubble, it's a spookily good impression," said Andrew Williams, investment specialist, equity, at Schroders. This was on 20 October, when the maximum price paid was around $5,800.
Key differences
There are key differences between Bitcoin and examples of irrational market exuberance such as tulips. One is the sheer amount of information and opinion being disseminated on the subject. Another is the speed at which events are happening.
Another is the note of caution being sounded by even the most passionate of enthusiasts, including Mati Greenspan. "All trading carries risk," he reminds his followers in a briefing note the morning after the news broke of a hack at Youbit, a South Korean cryptocurrency exchange.
"Only risk capital you're prepared to lose," he advises, sensibly. "As with any investment, the key is to diversify, diversify, diversify!"
Regulatory interest
Another feature of the year 2017 has been regulators' growing interest in Bitcoin. Tim Swanson says that since the cryptocurrency community is unwilling to police itself and clean house, there have been more regulations, more law enforcement investigations, and more civil lawsuits than ever before.
"While regulators and law enforcement may often be referred to as "slow," they have budgets, mandates, and markets to patrol, it was bound to happen," he says. Also, more traditional financial institutions are becoming more directly involved with trading cryptocurrencies. "As one of my former colleagues put it, traders like to trade anything that has liquidity," comments Swanson.
Looking forward rather than backward, he believes we will see more law enforcement involving not just "bad apples" but also outright white collar criminals. These will include organisers of ICO and promoters selling unregistered securities and soliciting to the general population, he predicts.
Crackdown considered
Paul O'Connor is another who identifies growing regulatory risk as an important consideration for Bitcoin investors. Recent press reports suggest that the UK and European Union governments are considering a crackdown on Bitcoin.
This, he says, reflects concerns about its potential use in money laundering and other illegal activities. He says that future interventions could conceivably challenge the veil of anonymity that is seen as one of the primary attributes of cryptocurrencies.
South Korea is reported to be considering measures to curb speculation on cryptocurrencies, such as by taxing capital gains. Chinese authorities have already introduced measures to control trading in cryptocurrencies.
The modest impact of these so far suggests that there may be more intervention to come.
The combination can mean only one thing
Paul O'Connor says that while it is very difficult to form a meaningful view of the medium-term potential of any individual cryptocurrency, the combination of stratospheric price moves, high retail participation, and leverage mean one thing.
That when the next Bitcoin dip arrives, it has the potential to become a hair-raising affair.
"It is therefore our opinion that Bitcoin is still a long way from being an investable asset with a serious role to play in institutional portfolios," he concludes.
Wong agrees
Monique Wong, Multi-Asset Investment Manager at Coutts, agrees. She says that Coutts see long-term benefits from the technology involved, but that there are too many unknowns for it to include virtual currencies in its investment strategy.
She acknowledges that cryptocurrencies are new and exciting and their emergence in the world of tech start-ups, computer message boards and cyberpunk hacker culture gives them a futuristic aura.
But investors should not mistake these ephemeral characteristics for a strong investment story. Her colleague, Lilian Chovin, Investment Strategist at Coutts, also echoes these views, as would be expected.
Nothing but sentiment backing Bitcoin in 2017
"Our view at Coutts is that, as an investment asset, electronic currencies like Bitcoin have nothing but sentiment backing them up, are vulnerable to government sanctions and lack the kind of data we look for to gauge value," she says.
"We therefore have no current plans to include them in our investment strategy. In our view the development of blockchain technology...is a far more interesting area to watch. This new technology has the potential to disrupt any field where there's the need for secure, transferable records."
The UK's Financial Conduct Authority is in no doubt, to judge by the warning it issued to investors in September. It pointed out in no uncertain terms that they could lose all their money if they buy into ICO.
ICO are very high-risk, speculative investments, it stated bluntly. "You should be conscious of the risks involved and fully research the specific project if you are thinking about buying digital tokens.
Avoid ICO unless...
"You should only invest in an ICO project if you are an experienced investor, confident in the quality of the ICO project itself (eg business plan, technology, people involved) and prepared to lose your entire stake."
Despite this, a number of market participants cite the decision by the Cboe and CME to launch Bitcoin futures in mid-December as a form of legitimisation.
"It is a bridge between a part of the traditional investment world and the crypto world." says Jean Charles Cabelguen, chief of innovation and adoption at iex.ec, a blockchain-based cloud computing platform in Paris.
A veneer of legitimacy
Crypto-consultant Andrew Woodcock says the move gives a veneer of legitimacy to Bitcoin. But Bitcoin is different, he adds, and does not fit well into investment paradigms. "Be prepared for more surprises ahead, not always good ones," he cautions.
"The price could tank as well as rise. I wouldn't care to predict what might happen in the weeks and months ahead, but over five years, I see Bitcoin at multiples of today."
Mati Greenspan takes the opportunity to issue another note of caution. It could be said that one of the main drivers of the crypto-currency market is the available liquidity...or lack thereof, he comments.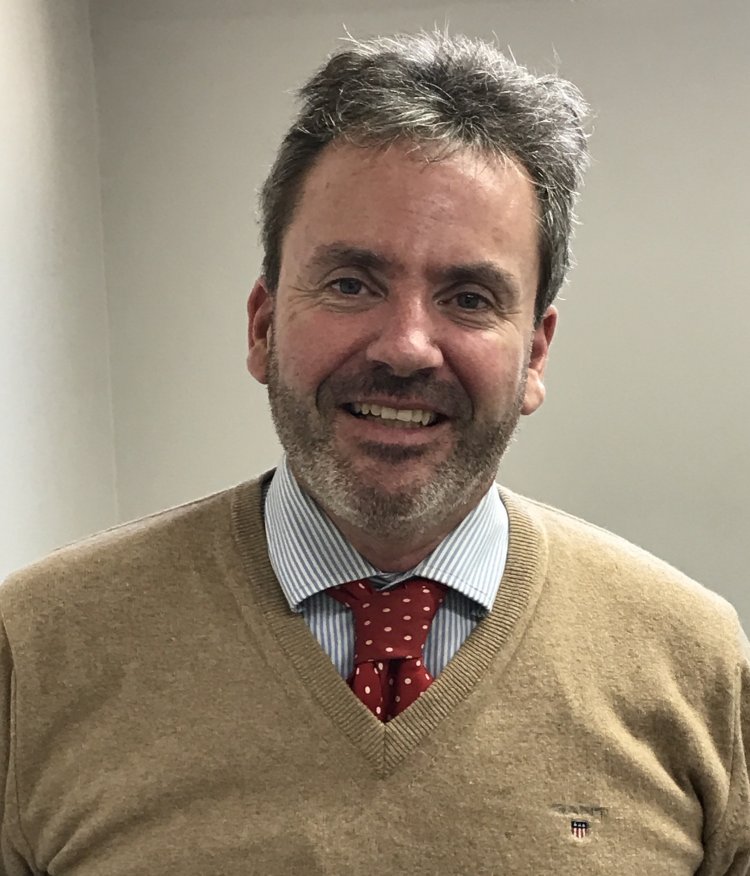 Crypto-consultant Andrew Woodcock
A possible liquidity problem
He says that if everybody is buying an asset and nobody is selling, the price of the asset will invariably and sometimes exponentially rise as the few who are selling demand an ever higher price on the dwindling supply.
"At the risk of spreading fear uncertainty and doubt, I'd like to remind everyone that thin liquidity also has the ability to affect prices negatively," he says.
"For example, if a motivated seller came to one of the major exchanges and dumped a significant amount of coins, they could potentially take out the entire buy side of the exchange," he says.
Bitcoin and bins
Firmly back in the here and now, Bitcoin passed another milestone in mid-December in the unlikely location of York, one of England's most beautiful northern cities. National refuse and recycling company BusinessWaste.co.uk, is now accepting payment in virtual currencies for its commercial waste contracts.
With Bitcoin now moving into the mainstream, it's logical that British companies should move into the 21st Century and process payments in whatever form that's offered, officials representing the company say.
"Individuals and companies are trading in Bitcoin and other virtual currencies all over the world," says Business Waste spokesperson Mark Hall, "so of course we're going to accept it from our customers."
Not a publicity stunt
"It's not a publicity stunt, and it's not taking advantage of the current surge in Bitcoin value, it's a logical business decision. To us, it's just another way to pay for our services. It's just money," Hall says. We're also accepting Litecoin and Ehereum."
Hall is at pains to point out that BusinessWaste.co.uk is not abandoning fiat currency. He insists that the company will still trade in good, old-fashioned payment types for the huge majority of their customers.
"Bank transfers, bank and credit cards, direct debit it's all good," he says. "But in a fast-moving world, you've got to be flexible. "This is just another way we can be flexible with our customers."
Bitcoin not flexible
Flexibility, though, is not something offered by Bitcoin in many respects. It is difficult to scale up. And even its most ardent fans concede that there are a growing number of transactions in the pipeline.
It is also ponderously slow. Mati Greenspan says that it can take 300-400 minutes to achieve final settlement of a transaction. He further calculates that Visa can process 24,000 transactions per second. Blockchain can handle a maximum of seven per second.
Which demonstrates that while Bitcoin might be a step in the direction of overthrowing traditional fiat currency, it is clearly not yet the final answer.

Key milestones in Bitcoin year 2017
1 January 2017: Bitcoin worth $1,000
5 May: Bitcoin goes through $2,000 landmark
5 August: $3,000
14 August: $4,000
2 September: $5,000
6 September: UK underwear maker Michelle Mone to sell luxury Dubai apartments priced in Bitcoin
12 September: UK FCA issues warning to consumers; JP Morgan CEO Jamie Dimon says Bitcoin is a fraud
26 November: $9,000
29 November: $11,000 (passed through $10k and $11k on the same day, hitting $11,377 before falling back 20%)
6 December: $13,000
7 December: $16,000
10 December CBOE Global Markets launches Bitcoin futures
15 December UK FCA issues feedback statement on DLT
17 December: Bitcoin passes the $20,000 mark, before falling back around 17-18%
12/18: CME launches Bitcoin futures; BusinessWaste.co.uk says it will accept Bitcoin as payment
22/12: Bitcoin falls back to under $14,000