How China competes with Silicon Valley: top 10 Chinese tech companies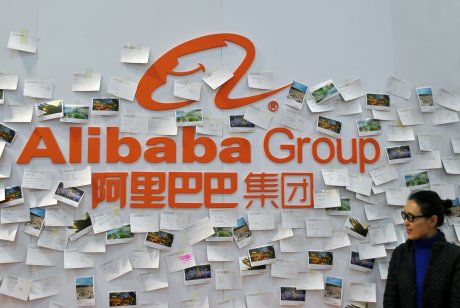 As we all know, portfolio diversification is one of the keys to investment success. When it comes to asset allocation, the decision can be a hard one to make. That is why we have come up with this comprehensive guide to the top 10 hottest stocks of Chinese tech companies you can trade or invest in today.
State of play
Around 20 years ago, China Telecom played an important role in the country's global conquest by co-leading the completion of a 39,000-kilometre optical submarine cable, connecting Southeast Asia to Western Europe and the Middle East. Until today, it remains Australia's primary data link to Asia.
Ever since, Chinese companies have helped to build a growing web of cables around the globe that now spans over 500,000 kilometres. In comparison, to understand the significance, the circumference of the Earth is around 40,000 kilometres.
It used to be the case that Chinese tech companies built a foundation in the domestic market by copying the business models of successful US companies and localising them to make them more relevant for local consumers. However, everything has changed. Now, companies in China's tech sector are driving fundamental innovation that is being increasingly adopted around the world.
What is your sentiment on AAPL?
Vote to see Traders sentiment!
All about pace
Chinese tech companies are developing at an incredible pace. The country produces a large number of talent: about 4 million university graduates major in technology, math and engineering annually. The entire nation is taking artificial intelligence (AI) as a top priority and wants to stay ahead of other nations in AI development.
Additionally, China has many exciting innovations in the IoT, smart cities and smart homes. It is expected that only in just 5 to 10 years, an ordinary Chinese family will use a robotic home centre to control information flowing around the family home.
China has recently stated its ambition to become a global tech superpower. The country's top leaders, including President Xi Jinping, said technology and science are one of the main battlefronts of the economy. Following the "Made in China 2025" strategy, the country aims to break its dependency on foreign technology in sectors such as semiconductors, robotics, new-energy vehicles and aerospace.
Chinese tech market in 2019
It was expected that growth in China's technology market would slow in 2019 due to economic pressures and geopolitical tensions caused by the ongoing Sino-US trade war. However, after a rather poor performance in May, the overall tech market has made a fascinating turnaround, giving these companies a positive outlook for weeks and months ahead.
It is believed that the tech industry will fully rebound in 2020. According to Forrester's "China Tech Market Outlook, 2019 To 2020" report, business and government purchases of technology goods and services will grow by 4% in 2019 and 7% in 2020.
As of 11 June, the largest Chinese technology companies – including Alibaba, Baidu, JD.com and NetEase – all opened on Tuesday up over 2%. Baidu edged higher by some 4%.
The top 10 hottest Chinese tech stocks you need to know
Are you already interested in diversifying your investments with Chinese tech stocks? If the answer is "yes," then this list of the top 10 world-renowned tech giants based in China is definitely for you.

The world-renowned Chinese tech mammoth, Alibaba Group (BABA), is a group that specialises in e-commerce. It is the world's biggest internet business organisation. Alibaba has established B2C, C2C and B2B platforms to serve all types of customers and expand its services. It's best known for Taobao, its eBay-like C2C platform. Essentially, Alibaba's stock soared between January and May, gaining over 40%. It then took a hard hit when trade war fears were renewed in early May. After hitting the bottom at $148.29 on 31 May, the stock has finally started to recover. It has gained 9.55% over the past week.
China's largest online retailer, JD.com (JD), is the country's biggest internet company measured by revenue. Today, it offers same-day delivery to 600 million customers in China and next-day delivery to virtually the entire country. It's also working on drone delivery to serve remote rural areas. It uses big data to keep inventories low, maximise delivery and create sophisticated data models to run its own financing for customers. Even after falling over 15% from 16 May to 31 May, JD's stock is up 33% YTD. After starting the year at $21.27, the stock currently sits at $27.90.
Baidu Inc. (BIDU) is a Chinese tech company that specialises in internet-related services and artificial intelligence. It has the second-largest search engine in the world and the largest in China, capturing over 75% of the country's search engine market share. The organisation provides news, web TV, maps, distributed storage and a huge amount of various hunt items. Baidu consistently ranks as the top online search engine in China, solidifying its market share. Baidu's stock took a hit in mid-May, losing 23% of its value. Since then, it has started to rebound, gaining over 7% during the past week.
Shenzhen-based Tencent Holdings Ltd. is one of the world's largest social media companies and the world's largest gaming company. Its most popular products include one of the major web portals QQ.com, the instant messenger Tencent QQ and the mobile chat app WeChat. It also owns many Chinese music services, such as Tencent Music Entertainment, with over 700 million active users and 120 million paid subscriptions. The company surpassed the market value of $534 billion in 2019 and is now among the world's top tech companies by market capitalisation. Tencent is also one of the world's largest venture capital firms and investment corporations, with stakes in over 600 companies.
NetEase Inc. (NTES) is a Chinese internet and video game company. Being one of the biggest companies of its kind in the world, it provides online services centred on content, communications, community and commerce, as well as develops mobile and PC video games. The company's stock fell 14% from 3 May to 3 June. However, it has been recovering ever since as the past 5 days have brought over 9% growth for NTES share price. Year-to-date, NetEase stock is up 13.75%, putting its price at $269.70 after starting the year at $229.74.
Sometimes referred to as the Apple of China, Xiaomi is a handset and smartphone manufacturer. The organisation has built up a raging fan base by cultivating an immense group of 170 million clients and 10 million beta analysers, which makes Xiaomi the gadget of choice among the most dynamic cell phone clients in China. Its most recent items include level screen TVs, an Android TV set-top box, earphones and earbuds, a wellness tracker, a water quality estimation pen and even a Wi-Fi-enabled rice creator. In 2014, the company was valued above $45 billion, making it the most valuable private technology firm in the world.
Founded in 2014, Huami Corporation (HMI) is the top wearable device company in the world, surpassing Fitbit and Apple, with over 50 million units sold. It offers touch screen, stainless steel and waterproof wearable devices to its customers worldwide. Huami is the exclusive provider of wearable technology for Xiaomi and maker of the popular Mi Band. The company has raised $35 million in funding from Sequoia Capital, Banyan Capital, Morningside Ventures, Shunwei Capital Partners and Xiaomi. In the Q1 of 2019, the company's revenues reached $119.1 million, representing an increase of 36.5% from the Q1 of 2018.
Sina Corporation (SINA) is a Shanghai-based media giant. It is famous for its Sina Weibo, a Twitter-like microblog social network, which takes 56.5% of the Chinese microblogging market based on active users and 86.6% based on browsing time. The social networking service has more than 500 million users and millions of posts per day and is adding 20 million new users per month. Sina Qing, a "light blogging" service, is another popular business of Sina Corporation. Additionally, the company operates Sina.com, the largest Chinese-language news portal in the world. The company's current market capitalisation is set at nearly $3 billion.
Speaking of Weibo, we can't forget to mention that Sina Corporation's subsidiary, Weibo Corporation (WB), has its own stock to invest in. The company's stock showed a 3% rise over the past 5 days, setting WB share value at $44.16. In 2019, Weibo Corporation market capitalisation reached over $9.94 billion.
Shanghai-based Baozun (BZUN) is wrapping up our top 10 list. It is the leading brand e-commerce solutions provider in China, with integrated capabilities comprising all aspects of the e-commerce value chain, including IT solutions, digital marketing, customer service, store operations and warehousing. In addition, Baozun runs Maikefeng mobile application that offers various branded products, serving its brand partners in the apparel, cosmetics, electronics, automobile, home and furnishings, appliances, food and health products, and mother and baby categories. The company's current market capitalisation is $2.68 billion.
Surely, there are more Chinese tech companies that have made a strong name for themselves, including Lenovo and ZTE, which remain important to keep on your radar.
Read more:
Understanding China: investment opportunities in the Chinese Stock Exchange
Image source: Pieter Beens / Shutterstock.com