The Monday after Black Friday: What to expect?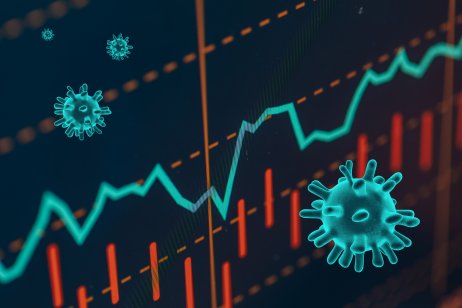 Major US indices sank across the board on Black Friday after a new Covid-19 strain was announced in South Africa, sending the Blue-Chip Dow over 900 points lower by the end of the shortened day.
At the session's close at 1 pm EDT (UTC-5), the Dow Jones Industrial Average was 905 points lower, or 2.5%, to notch its worst day of 2021, while the S&P 500 was off by 2.3% and the Nasdaq Composite was down 2.2%.
New variant, old routine
In an interview with Capitol.com, Scott Baier, professor and department chair at Clemson University's Department of Economics, said the market has experienced days like Black Friday over the last two years.
News on the Coronavirus can halt or reverse any market momentum, he continued. "If the World Health Organization declares this new strain a 'variant of concern', next week's market will likely be influenced."
The WHO published a statement on the new Covid-19 strain on 26 November, stating the WHO has designated B.1.1.529 as a VOC, named Omicron.
What is your sentiment on US30?
Vote to see Traders sentiment!
The cause and effect
On 25 November, the National Institute for Communicable Diseases (NICD) in South Africa announced the detection of a new variant of the SARS-COV-2, the virus that is responsible for the pandemic, following genomic sequencing.
In a note to clients, Douglas Porter, CFA, chief economist at BMO Capital Markets said, "It is far too early to draw any strong conclusions on the significance of this development. Thin holiday markets and earlier big gains meant investors were in little mood for details."
"Yields, equities, commodity currencies, and especially oil, all were sold heavily on Friday, after mostly pushing higher earlier in the week," he went on. "Prior to the news – which slashed rate hike expectations – global central bank tightening was more firmly in focus as inflation pressures continued to bubble."
Read more: Car stocks to watch: EVs go mainstream