The global energy crisis: what is causing it and where are we headed?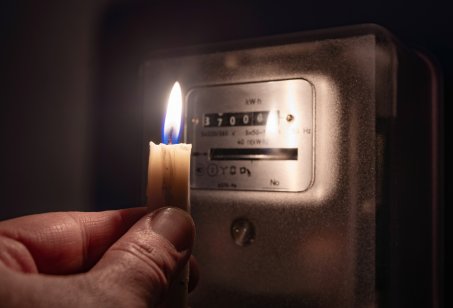 Only weeks ago, it seemed the global economy was safely set on a path of recovery from the coronavirus pandemic. But now, it's teetering on the brink of another crisis the kind of which hasn't been seen since the 1970s.
A perfect storm of bad weather, climate-related restrictions, supply-chain bottlenecks and geopolitical disputes has spawned unexpected energy deficits from Asia to Europe, sending fuel prices skyrocketing as the northern hemisphere braces for winter.
Power cuts have shut down factories across many Chinese provinces, while fuel shortages in the UK have forced motorists to queue up in long lines along the streets around petrol stations. Natural gas prices have hit all-time highs, forcing several British utilities out of business, and coal prices also have surged toward record levels as demand far outstripped supply.
What seemed to be a problem confined to some European countries and Chinese provinces only weeks ago has rapidly spread around the world like a domino effect, rekindling memories of the long-lasting 1970s energy crisis that hit the western world.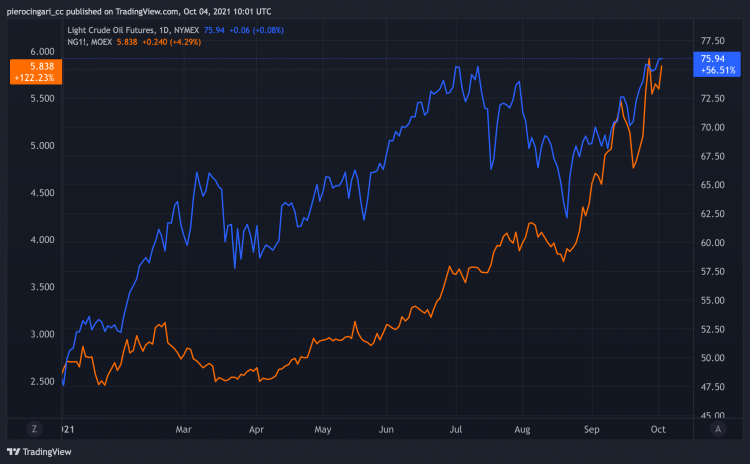 European natural gas futures hit yet another record on Tuesday, after the cost of Brent crude climbed above $80 per barrel for the first time in three years. Oil prices could surpass $100 for the first time since 2014 this winter, undermining the global economy, according to Bank of America.
Below is an analysis of how the energy crisis started and what may be the possible implications for the global economy.
What caused the energy crisis?
The current energy crisis was spawned by an unusual convergence of economic and other adversities in different parts of the world. Some of them are:
What is your sentiment on Natural Gas?
Vote to see Traders sentiment!
A 2020 collapse in global energy demand amid the Covid-19 crisis entailed a steep decline in supply. But while demand roared back this year with unprecedented vaccination campaigns enabling an economic recovery, supply failed keep pace, causing widening imbalances
The power sector in China, which has been moving away from the use of coal as fuel toward more green options, was unable to cope with the resurgent demand for electricity
Spells of inclement weather hurt renewable energy production in the UK and Europe, with a lack of North Sea summer winds causing a slump in wind energy output and a drought in Norway affecting hydro power generation
The UK has been grappling with a labour shortage following the departure of millions of foreign workers after Brexit. A lack of long-haul truck drivers has crippled the transportation of goods including fuel, causing a scarcity of petrol across the country
A demand-supply chasm
The current energy crisis has its roots going back to the peak of the Covid crisis in 2019. The global economy suffered one of worst recessions in a century, causing profound shifts in the balance between supply and demand in energy markets.
Global energy demand has accelerated following the end of pandemic lockdowns, and on the back of the extraordinary fiscal and monetary stimulus unleashed by governments and central banks. However, supply has failed to grow at the same pace, causing demand-supply mismatches in commodity markets from oil and gas to aluminium.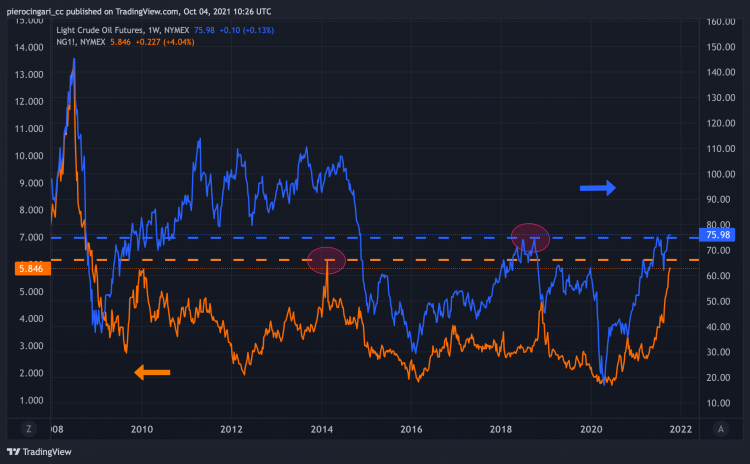 China and the coal crisis
The first warning signs of the crisis appeared in China at the end of August, when a shortage of coal started affecting domestic power generators, leading to production shutdowns in several provinces.
The domestic supply of coal in the world's second-largest economy proved insufficient to meet the rising global demand for Chinese goods, partly due to President Xi Jinping's climate policies that have had a negative impact on coal mining in recent years. Additionally, Beijing continues to impose a ban on the import of Australian coal due to an unresolved political dispute.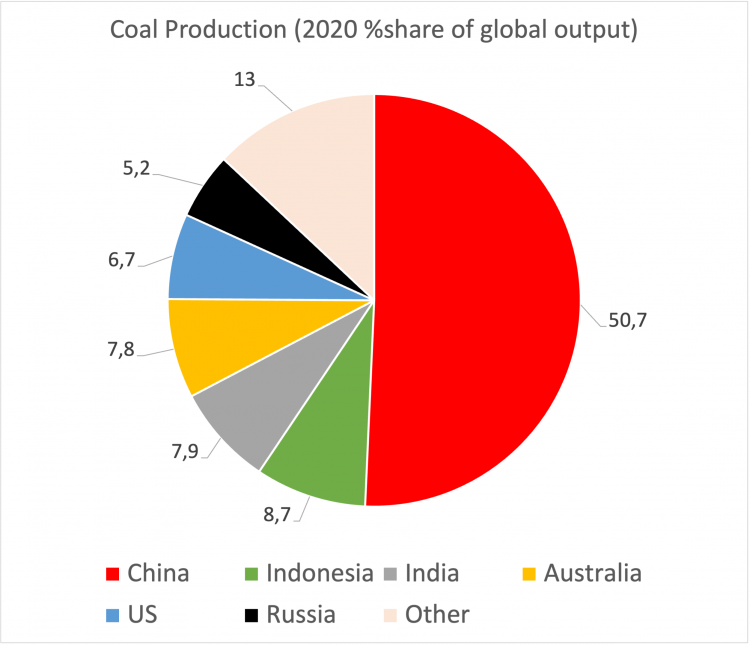 At the end of 2020, China was both the world's leading coal producer, with a 50.7% share, and the largest consumer, with a 54% share.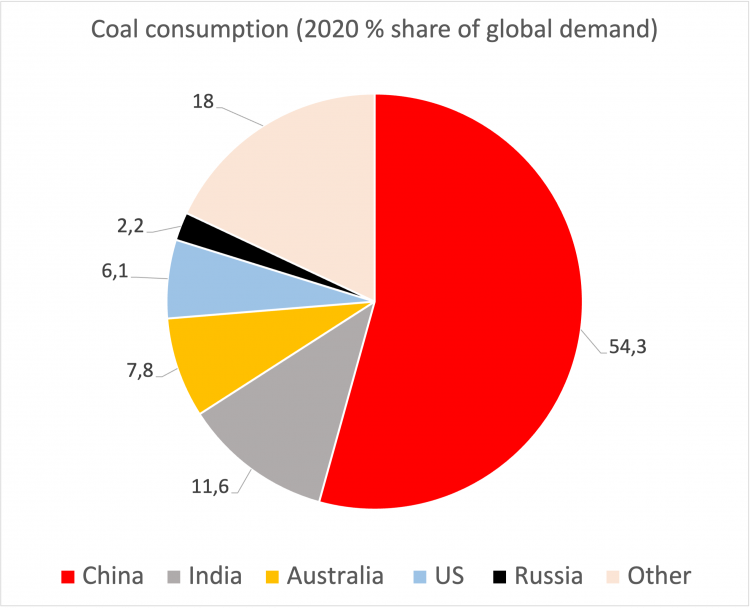 According to Morgan Stanley analysts, almost 7% of China's aluminium production capacity has been halted so far, together with 29% of cement production. This crisis will likely weigh on China's near-term economic growth and some analysts at Goldman Sachs and Nomura have already cut their full-year expansion projections for the country from 8.2% to around 7.7%.
The UK fuel shortage
Images of cars beelining along streets around UK petrol stations and empty pumps immediately brought to mind the late 1970s, but this time the fuel crisis stems mainly from a shortage of truck drivers.
At least in the transport sector, Brexit has hastened the exit of European workers from Britain and has made it more difficult to hire employees from abroad.
According to the UK's Office for National Statistics, the number of large goods vehicle drivers decreased to 275,000 in March 2021 from 304,000 the previous year. Drivers with EU nationalities dropped by nearly 40% in a year, to 28,000 from 44,000.
As an emergency measure, Prime Minister Boris Johnson's government has planned bringing in 5,000 foreign truck drivers on short-term temporary visas. However, this may not be still enough to meet the UK's structural labor shortages.
Europe's clean-energy crunch
In Europe, depleted stockpiles of gas and coal, as well as the drying up of Norwegian reservoirs, has worsened the demand-supply gaps in energy.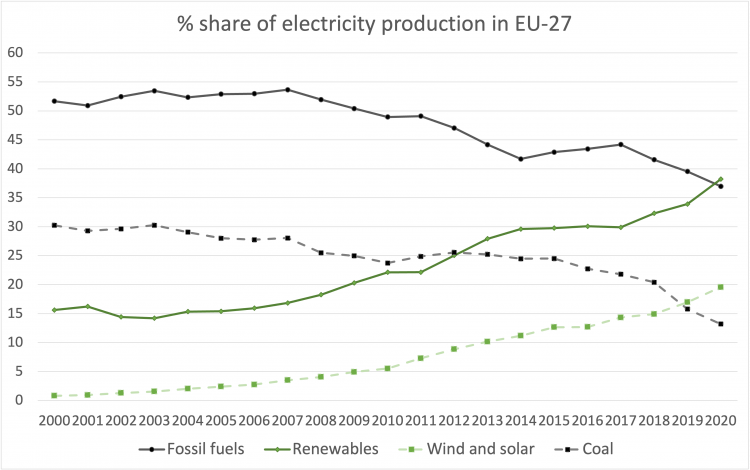 In recent years, the region invested heavily in renewable and carbon-emission-free sources, such as solar, wind and hydro energy. According to a study published by independent think tank EMBER, renewables surpassed fossil fuels in 2020 in terms of share of EU electricity production.
However, European clean energy output has been hurt this year by a lack of wind in the North Sea and the drop in Norway's water reservoirs.
Water levels in Norway's reservoirs have never been this low for this time of the year. Compared with October 2020 and the same month of 2019, current capacity is down by 35% and 23% respectively.
Falling gas reserves
Given the recent disruptions in the wind and hydropower market, European utilities have been forced to rely again on increasingly expensive fossil fuels, such as coal and natural gas. Also, the surge in the price of gas – widely used for domestic heating – is prompting governments to take measures to protect consumers and businesses ahead of the winter.
Complicating matters are some bottlenecks related to Russian gas supply, which remains a critical source for Europe. Despite the higher demand, Russia has decided not to increase gas exports through the Ukraine pipeline. And while construction of a Baltic Sea pipeline – which could double gas flows from Russia to Europe via the Baltic Sea – is complete, it is still awaiting regulatory clearances from Germany and may not become functional this winter.
As of early October, gas storage levels in Europe was just 75% the working gas volume, compared with a past average of 90%-95% for this time of the year.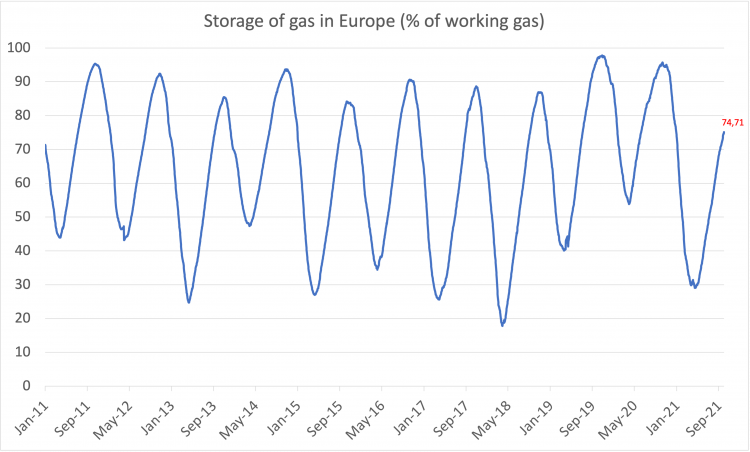 It remains uncertain how the situation will evolve in the coming months. Unfortunately, seasonality appears to be unsupportive as the winter months are typically associated with higher consumption, which could add upward pressure on energy prices and underlying inflation data at least in the short term.
The surge in energy prices will be the core of the European Council discussions on 21-22 October, which is another sign of the urgency with which the matter is treated in Brussels.
Is stagflation round the corner?
The worst-case scenario from an energy crisis is a period of stagflation which could cloud the global economic outlook and stoke volatility in financial markets. Also, persistently high energy costs in consumers' utility bills could even lead to a period of social unrest and political upheaval, as seen in the 1970s.
The energy crisis may last several years, and may have set in motion a "super cycle" in costs, according to Sumeet Rohra, a fund manager at Smartsun Capital in Singapore.
Price developments across asset classes, from bonds to stocks and emerging-market currencies, suggest global financial markets are increasingly pricing in the prospect of a prolonged energy crisis that could fuel inflation and derail global growth. US 10-year Treasury yields have climbed almost 20 basis points in the past month and equities and developing-nation currencies have mostly seen a risk-off mood.
Should energy prices continue to rise in the coming weeks, that could undermine global economic confidence. To complicate matters, policy makers may have little room to pursue pro-growth policies. Indeed, rising inflationary risks are actually adding pressure on the Federal Reserve to reduce the pace of asset purchases from November and prepare the ground for interest-rate increases in 2022.
Read more: Energy crisis explained: where next amid surging power prices?