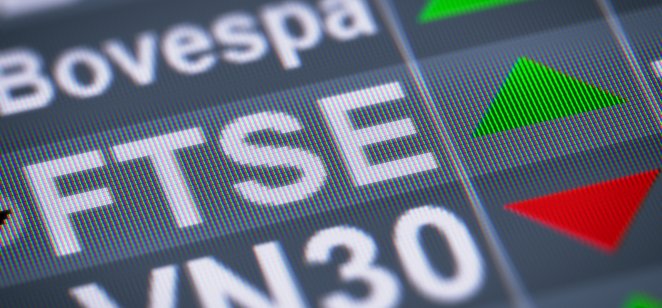 The Financial Times Stock Exchange (FTSE) 100 Index, colloquially called 'Footsie', is one of the most prominent and frequently viewed stock market indices in the world. The FTSE measures the performance of the 100 major companies, listed on the London Stock Exchange (LSE). The index is responsible for 80% of the LSE's market capitalisation.
Launched in 1984, the 'Footsie' got the starting level of 1000 points and since then has been regarded as a mirror of prosperity for British companies and the country's economy in general. However, this estimate may be a bit exaggerated, because in reality, the index represents not only UK domestic companies but also a number of international businesses.
The list of constituent companies, represented in the 'Footsie', is revised every quarter, in March, June, September and December respectively. The index calculates the capitalisation weight of each stock under its control in real time and updates the results every 15 seconds when the market is open.
The FTSE Group controls and manages the 'Footsie'. To preserve its position in the FTSE 100 Index, the included companies should comply with numerous requirements regarding free float, liquidity and nationality. They must also be fully listed on the LSE with amounts denominated in Sterling or Euro.
Since the weighting of the FTSE index companies is determined by their market capitalisation, the larger businesses usually have an increased advantage on the index in comparison to the smaller companies.
A company's weighting is calculated by a simple formula. The free float adjustment factor should be multiplied by the number of company's shares and the stock price. The obtained result should be divided with the help of the index divisor. Meanwhile, the free float adjustment factor is usually the percentage of all the currently traded shares.