Bankers Investment Trust (BNKR) expects higher ongoing inflation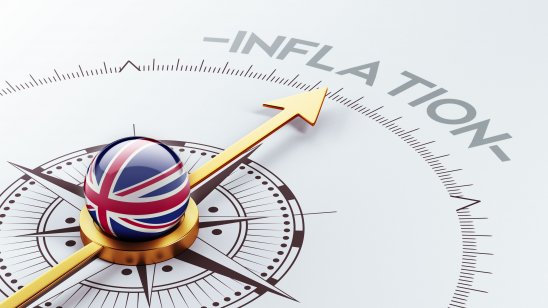 Fund manager Alex Crooke, who runs the Bankers Investment Trust, believes we are set for inflation and higher interest rates over the next few years, according to new analysis.
The report by Edison Investment Research reveals Crooke doesn't believe the pressures are transitory and expects moderate 2-4% inflation.
"Crooke and the BNKR regional specialists have positioned the fund in higher-quality, cash-generative companies that should be well placed to grow earnings and dividends in a moderately inflationary and higher interest-rate environment," it stated.
'One-stop shop'
The Edison report, written by analysts David Holder and Sarah Godfrey, pointed out the trust was designed as a "one-stop shop" for diversified global equity exposure.
It pointed out that Crooke would be concerned if inflation rose above 5%, but believes 2-4% is in line with historical parameters and may enable central banks to inflate away high levels of debt.
"Based on these assumptions, Crooke has a reasonably positive outlook and is cautiously optimistic that equities should be able to perform relatively well," it added.
What is your sentiment on BNKR?
Vote to see Traders sentiment!
Inflation here to stay
The report highlighted that Crooke believes the direction and magnitude of corporate earnings and inflation will be the primary drivers for markets through 2022 and beyond.
"Covid-19 will continue to cast a shadow over society and economic activity," it stated. "However, if the world is able to manage and effectively live more normally with the various mutations then this could unlock a wave of economic activity through pent-up consumer demand, with positive effects on corporate earnings."
It added that inflationary concerns will be "front and centre for central bankers", whose actions will shape the speed and scale of any recovery.
Increasing cyclicals
The Edison analysis also noted how the trust has been increasing exposure to cyclical as Crooke feels the "pendulum of market opinion" is swinging back to them.
It also highlights how profits have been taken from areas that have enjoyed a strong performance, such as technology. Holdings in Microsoft, Apple and Adobe have all been trimmed.
Energy also has a lower weighting. "Crooke acknowledges that energy is difficult, with the quoted sector struggling to reinvest cash flows into high returning areas as they transition to renewables," it added.
Market views
Edison also reported that Crooke likes Europe, which is perceived as low growth but has a "huge array of world-leading companies" domiciled in the region that are on attractive valuations.
He also likes Japan. "Japan is home to some good-quality companies that are well managed, lowly indebted and have good returns on capital," it added.
The report also noted that Crooke appreciates the Asia Pacific ex-Japan region for its growth characteristics and attractive dividends.
Read more: Pressure mounts on Bank of England as inflation hits 5.1%