Texas economy booming at close of 2021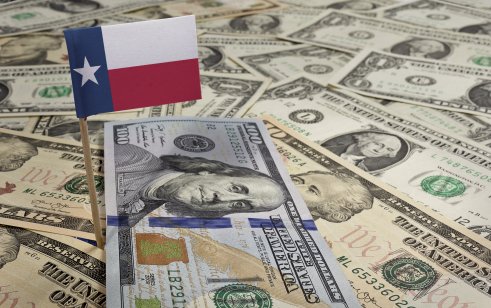 While most regional US economies grew modestly the last month and a half of 2021 because of Omicron-induced supply chain disruptions, the state of Texas and southern New Mexico expanded at a robust pace across all sectors.
On Wednesday, the US Federal Reserve released its first of eight Beige Book reports of 2022.
Each report is designed to update the American market on economic changes in 12 different US cities and neighbouring regions including Philadelphia, Boston, New York, St. Louis, Cleveland, Minneapolis, Richmond, Kansas City, Atlanta, Chicago, San Francisco and Dallas.
In an interview with Capital.com, Clemson University economist Bruce Yandle said the Beige books – a product of the Federal Reserve's district banks – are a more capable indicator of the local markets.
"The content is more valuable to those considering the relative merits of different US regions than others predicting how the national economy is performing."
The Dallas regional economy, which includes all of Texas and southern New Mexico, led all districts with strong gains in employment, wage, and price growth, while home sales also remained high, and loans increased.
West coast sectors degrade
However, in both the Chicago and San Francisco regions, economic activity was modest as employment and consumer spending went up slightly. In the San Francisco region, which includes the states of California, Washington, Oregon, Idaho, Nevada, Arizona, and Utah, "conditions in consumer and business sectors deteriorated," according to the report.
The Cleveland, Richmond, and Atlanta regions all experienced the same modest growth over the last part of 2021. The Philadelphia region was below pre-pandemic levels. The St. Louis region experienced modest economic change, but the report added, "Employers reported continued difficulties hiring to meet increased demand."
Edward Moya, senior market analyst for OANDA in New York, told Capital.com, "Until the Omicron wave passes, the economy will continue to battle supply chain disruptions and labour shortages."
"Pricing pressures are not widespread, while some regions have seen decelerations," he continued. "Optimism remains generally high as the US should see around 4% growth this year."
Both the Kansas City and Minneapolis regions saw moderate economic expansion over the period with large spikes in consumer spending.
In the Boston region, the economic performance was mixed, while activity in the New York region was subdued by "intensifying supply chain disruptions and labour shortages."
Overall economic activity
According to the report, economic activity improved at a modest pace across all regions, while ongoing Omicron and Covid-19 cases remained an issue throughout the US as supply chain blockages, employee shortages, and rising inflation continued.
Despite the modest economic improvements, the demand for workers and materials remained high for all businesses. While farm incomes were elevated throughout 2021, according to the report, agriculture was marred by drought conditions across several of the economic regions.
Read more: US mid-day: Stocks wobble amid record US inflation