Tesla vs the rest: what EV investors can expect in 2022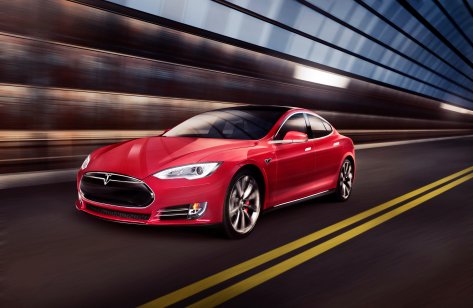 Get ready for massive electric vehicle (EV) adoption – and increased competition among non-traditional and conventional automakers.
That is the message from analysts as 2022 begins to unfold and 2021 is put in the rearview mirror.
Based on commentary from leading analysts, 2022 will be a breakout year of sorts for some pure EV makers – companies that manufacture battery-powered automobiles – after a few gained significant ground in 2021. But indications also point to 2022 as being a year in which traditional automakers further their efforts to produce mostly EVs over the long term.
Here is a look ahead and a brief look back on the EV sector as the new year beckons.
Tesla set to surf a green wave
The coming year points to one in which Tesla will lead and rivals – including pure EV makers and conventional auto manufacturers – strive to keep pace.
"We believe the stage is now set for EVs to take a significant step forward in driving customer adoption in this green tidal wave with many winners as part of the biggest transformation to the auto industry since the 1950s," wrote Wedbush analyst Daniel Ives in one of several research notes that he provided to Capital.com.
The ultimate question is: Will investors eventually make money from EVs? An answer is not likely in 2022, but the year should offer investors insight into important long-term investment decisions.
"The EV stocks are reflecting future parabolic growth and margin potential over the coming years, with now the execution/capacity story taking hold into 2022," wrote Ives. "We also believe a re-rating for the likes of traditional auto stalwarts such as GM, Ford, and VW (Volkswagen) is likely on the horizon as the (sum-of-the-parts) EV valuations change the Street's view of these names."
Ives expects EVs to represent 5% of the global auto market in 2022 in 2021. He anticipates that EVs will increase their market share to 10% by 2025 and 30% by 2030. And, Tesla will control half of a $5trn (£ 3.7trn, €4.4trn) EV market over the next decade while rivals – approximately 100 original-equipment manufacturers – battle for portions of the remaining 50%.
"[Tesla CEO Elon] Musk and Co. have navigated the [global] chip supply shortages better than any automaker globally over the last six months, which is why Tesla is in a clear position of strength heading into 2022 with an inflection-point year ahead," wrote Ives.
What is your sentiment on GM?
Vote to see Traders sentiment!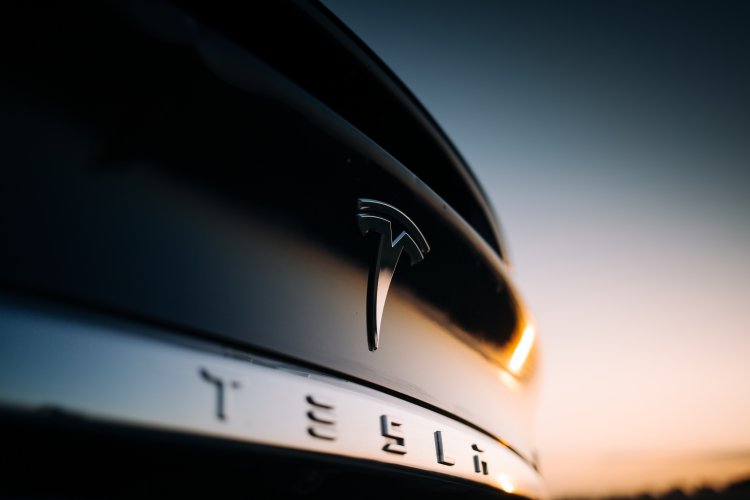 Tesla will lead the way as the global EV sector expands in 2022. - Photo: Shutterstock
Tesla's China success story
Ives views the Chinese market, the company's Berlin and Austin, Texas plant openings, and unit growth as the three main catalysts of Tesla's expansion in 2022. China, the lynchpin of Wedbush's bull thesis on Tesla, will represent an estimated 40% of deliveries for the EV maker in 2022, according to Ives.
"We estimate the China story is worth $400 per share to the Tesla story for 2022," he wrote.
Ives estimates that Tesla is now producing 40,000 vehicles a month. Production will increase substantially as the company's new plants near Austin, Texas and Berlin come online early in 2022.
"We believe, by the end of 2022, Tesla will have the capacity for overall (approximately) two million units annually from roughly one million today," wrote Ives.
Actual production could reach 1.4 million to 1.5 million vehicles as supply-chain pressures alleviate.
"While China will be a key growth driver, we believe demand is building for Tesla's Model Y in the US and Europe with 2022 likely another breakout year for Tesla and the EV industry," he wrote.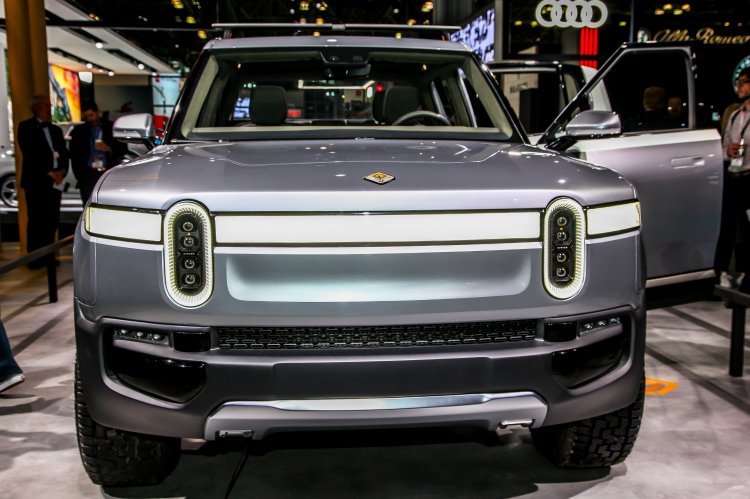 Wedbush analyst Daniel Ives believes that electric truckmaker Rivian will be a "game changer" in the EV sector. - Photo: Shutterstock T
Rivian ramps up production
Ives is also bullish on Rivian, which he views as a "game changer" to the EV market because of its focus on pick-up trucks and SUVs. Rivian will start rolling out its R1 pick-up truck and R1S SUV en masse in early 2022 after ramping up production at its flagship Normal, Illinois manufacturing plant late in 2021.
Rivian was an upstart pure EV maker that emerged in 2021 and stood out from the crowd, along with Lucid, which is led by former Tesla chief engineer Peter Rawlinson.
Looking over the past year, Rivian was an EV feel-good story. The US-based company went public on an IPO that raised $11.9bn (£8.98bn) in November.
Rivian's stock price has stayed above $100 most of the time since then, save for a few days when it declined due to lower-than-expected financial results.
The company's debut vehicles, the R1T and R1S, are anticipated to launch in early 2022, competing with GM's all-new Hummer, Ford's stalwart F-150, Tesla down the road (Cybertruck), and on a path to disrupt the auto industry over the next decade.
Rivian's 2021 production fell a few hundred vehicles short of management's projected 1,200. Management attributed the shortfall to chip and other component shortages and challenges ramping up production on two vehicle lines – the pick-ups and SUVs at the company's flagship Normal, Illinois plant.
But CEO RJ Scaringe told analysts in early December that the challenges have been brought under control and do not represent long-term systemic issues. The company is confident that production pressures will ease when a second US plant near Atlanta, Georgia begins commercial production in 2024.
"Coupling Rivian's unique business strategy and efforts in the commercial space, the company has a unique opportunity to unlock a massive total addressable market," wrote Ives. "We believe the company will be a leader and major player in both the consumer luxury and commercial front."
Rivian is producing 100,000 last-mile delivery vans for Amazon, one of its backers, under a pre-order. And, Rivian executives indicated during the first public quarterly earnings call in early December that other commercial trucks, designed for more than last-mile service, could also be produced in the future.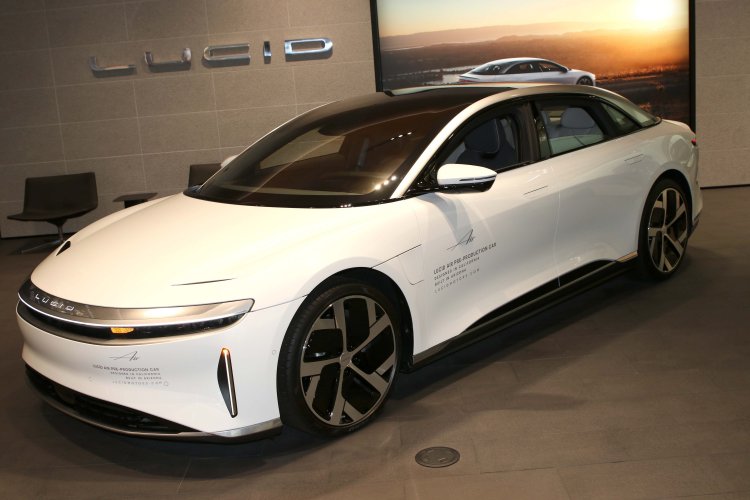 Lucid's stock more than doubled in late November. - Photo: Shutterstock
Lucid's stock made big gains in 2021
Lucid makes luxury EVs. The company merged with Churchill Capital Group IV in July and debuted on the Nasdaq shortly after at a price of $25 a share – which soon soared.
The price more than doubled, hitting $55 in late November and Lucid, despite not yet shipping a single vehicle, even surpassed Ford in market capitalisation. But Lucid's stock price nosedived 19% after the company revealed that its merger with Churchill, a special purpose acquisition company (SPAC) was being investigated by the US Securities and Exchange Commission.
EV upstarts Fisker, Canoo, and Lordstown Motors also appear poised to improve their market shares in 2022 and beyond.
Lordstown has been rocked by a tumultuous year that, according to Vindy.com, included a prototype of its Endurance pick-up truck being destroyed by fire during its first road test in January, a damning report by short seller Hindenburg Research that accused the company of misleading investors, subsequent lawsuits, a hefty fine for an unpaid property tax bill, and a management shakeup.
But in November, Lordstown announced that it will commence commercial production – and deliveries of the delayed Endurance will begin in the third quarter of 2022.
Chinese EV makers XPeng, NIO and Li Auto appear set for expansion after boosting deliveries late in 2021.
Analysts believe that US President Joe Biden's signed infrastructure bill, and US and other government policies favouring EV production and climate change reduction, will bolster the sector. EV charging station expansion and tax credits will also spur more EV adoption and investment.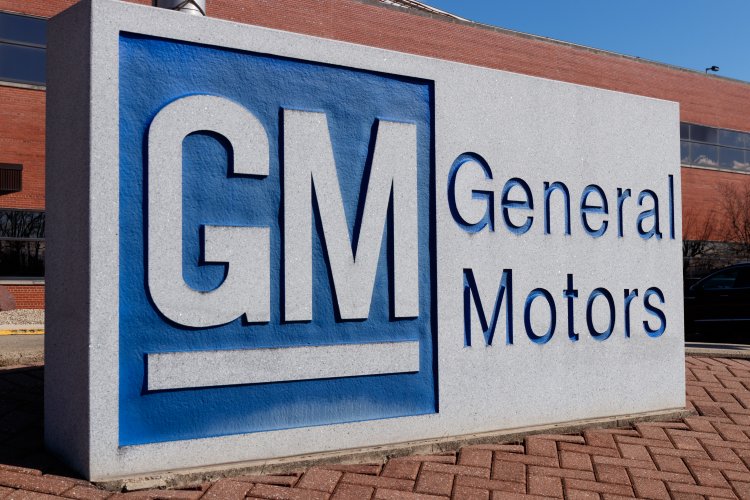 Traditional automakers like GM are expected to start expanding their EV offerings in 2022.
Traditional automakers move into EVs
Morningstar automotive analyst Richard Hilbert has counted 38 electric-mobility start-ups – in other words pure EV makers. Of those, 23 are publicly traded and 17 have become public companies since 2020.
Meanwhile, traditional automakers are expected to start expanding their EV offerings in 2022.
In a detailed December report, Hilbert noted that BMW, Daimler, Ferrari, Ford, General Motors, Honda, Nissan, Renault, Stellantis, Toyota and Volkswagen are all developing pure EVs along with various forms of hybrids that combine conventional and electric power.
Hilbert's report, provided to Capital.com by Morningstar, does not indicate that any of the conventional automakers will sharply increase production of a particular EV model in 2022. But it is evident that they will use the year as a development period.
Hilbert noted that Ford will roll out its Lightning EV pick-up truck in 2022. Meanwhile, BMW, his favourite when it comes to conventional automakers producing EVs, is set to grow its pure EV production 50% annually between 2021 and 2025. With 90% of BMW models expected to have EV versions on the market by 2023, it appears that 2022 will be a big year for the company development-wise.
And, Hilbert noted, Daimler will have an EV option available for every vehicle segment in 2022. With GM expected to post EV sales of $10bn in 2023, the year leading up to it should also be a significant one.
Volkswagen could also have a significant year in a behind-the-scenes way, if Hilbert's long-term outlook for the company is any indication.
According to the analyst, Volkswagen plans to launch its unified cell strategy in 2023, so preparations for that should be on a large scale in 2022. The company's unified cell technology uses the same physical pack formats as other battery systembs, but with different chemistries inside. The strategy is intended to make future EV designs less expensive and less time-consuming.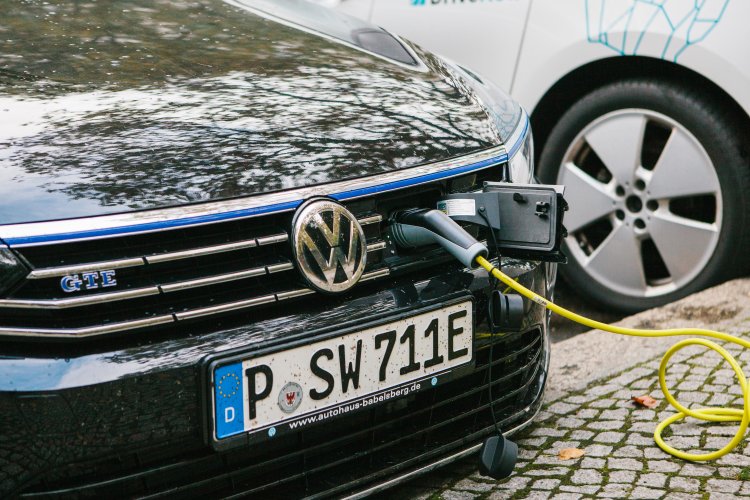 Volkswagen EVs could outsell Tesla models by 2030, says Morningstar analyst Richard Hilbert.
Hilbert: VW could outsell Tesla by 2030
By 2030, Hilbert expects Volkswagen to surpass Tesla in EV sales with the German automaker controlling 18% of the market while the American company retains 16%.
"If Volkswagen were to achieve its (pure EV) sales-volume-penetration rate objectives, the company could outsell Tesla in 2025," he wrote.
Hilbert expects EVs to account for a majority of Volkswagen's luxury vehicle sales by 2030. He anticipates that the company's pure EV sales volume will grow 49% annually between 2019 and 2030, and EV production will grow 47% annually in that time frame. In other words, such growth is expected to occur in 2022.
Regardless of what happens in terms of sales or production, 2022 is slated to be a big year for EV investment among conventional automakers.
In a mid-December tweet, Ark Investment analyst Sam Korus noted that conventional producers will invest billions of dollars in EV development between now and 2025.
According to Korus, Toyota will invest about $35bn in EVs over the next 10 years, while Volkswagen will spend about $90bn through to 2026. Mercedes is slated to invest $40bn through to 2030, while Stellantis and GM will allocate $30bn and $35bn respectively through to 2025.
Toyota increases its investment in electric vehicles to ~$35 billion over the next 10 years

so we have VW at ~90B through 2026
Mercedes 40B through 2030
Stellantis 30B through 2025
GM 35B through 2025
Ford 30B through 2025

Will investments keep doubling? Is money the solution?

— Sam Korus (@skorusARK) December 14, 2021
But Morningstar's Hilbert concluded: "Automakers' plans to bring battery electric vehicles, or BEVs, to market do not alone represent an investment opportunity, in our opinion, because of capital intensity and fierce competition. However, we believe some automakers' valuations have been adversely affected by the upheaval that the transition from internal-combustion engines, or ICE, represents."
He added: "Owing to increasing government clean-air regulation globally and even upcoming outright bans on ICE vehicles, the 2020s will be the decade of the pure EV."
And that should spell a year of progress in 2022.