Tesla boosts Model 3 and Model Y prices in US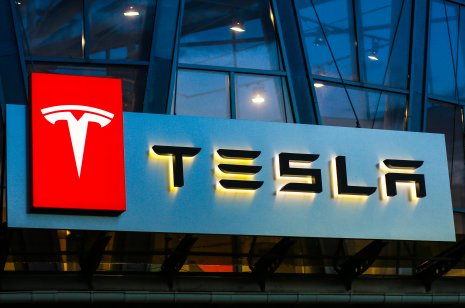 Tesla has raised its Model 3 and Model Y sedan prices amidst rising demand as rival EV maker Lucid introduces a new SUV to the marketplace.
Model 3s and Model Ys now sell for an extra $2,000 apiece as demand outpaces supply by a large margin. Tesla's website now shows the hikes on its price comparison page.
"Tesla demand is crazy right now, and price increases have returned!" Rob Maurer, host of a daily Tesla podcast, said on Twitter. "Margins are going to get wild."
The Model Y base model now has a manufacturer's suggested retail price (MSRP) of $41,990, up from $39,990, while the basic Model Y version now retails for $54,990 versus its former price of $52,990. The Model Y Performance model's price rose $1,000 to $61,990.
Model S prices remain the same after its starting price rose $5,000 in August.
The latest increases continue a series of Tesla price hikes this year.
Musk attributes increases to supply-chain pressures
"Prices increasing due to major supply-chain price pressure industry-wide. Raw materials especially," company founder Elon Musk tweeted during the summer.
Despite those pressures, Tesla exceeded analysts' production estimates by a wide margin in the third quarter, delivering 241,300 vehicles.
Wedbush analysts Daniel Ives and John Katsingris called the "robust" third-quarter deliveries "a major feat" in light of the global microchip shortage in a research note on Wednesday 6 October. The analysts said the accomplishment comes as other automakers grapple with a "hurricane-like headwind" coming from Asia due to the chip shortage, which has forced temporary plant shutdowns and slowdowns this year.
What is your sentiment on TSLA?
Vote to see Traders sentiment!
Gravity unveiled
Meanwhile, upstart EV maker Lucid has unveiled its new Gravity crossover to be built at its manufacturing facility in Casa Grande, Arizona near Phoenix and rolled out in 2023. The Gravity is expected to have a driving range of 400 miles before the battery needs to be recharged.
"The character of the (crossover) will still have a strength and a robustness," Derek Jenkins, the Gravity's chief designer, told Automotive News. "It'll still have the ability to have a respectable ground clearance if needed. But we're not making a rock-crawler here."
Lucid's other EV is Air
The seven-passenger Gravity is Newark, California-based Lucid's second EV. In September, company began production of its luxury all-electric Air sedan at the same Arizona plant where the Gravity will be produced.
The Gravity's unveiling comes as many EV makers are striving to compete with market leader Tesla.
"While Tesla continues to be the vendor at the top of the EV pecking order, there are roughly 150 (original equipment manufacturers) globally going after the EV market, which we view as the biggest change to the auto industry since the 1950s," Wedbush analysts wrote in a separate research note, also published Wednesday. "While the chip shortage has been an overhang and soured (Wall) Street in the near term, we view this (EV production growth) as a transformative opportunity for the coming years."
Ives and Katsingris estimate that EVs will represent a $5trn growth industry over the next decade with suppliers accounting for $1trn of that total. US players are "poised to capitalise" on a "green tidal wave" driven by President Joe Biden.
The analysts expect EV-related tax credits and other government incentives to "ramp up considerably" in coming years.
Read more: Costco raises September sales in positive sign for US economy