Tesla battery maker CATL to buy Millennial Lithium for C$377m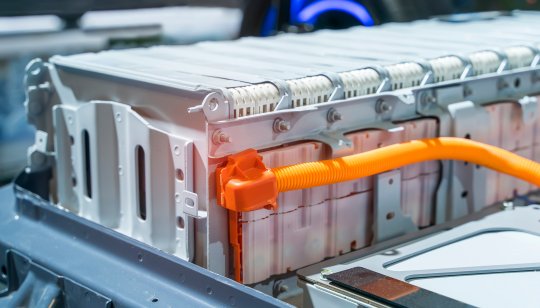 Tesla supplier Contemporary Amperex Technology (CATL) is set to buy Millennial Lithium in a deal worth C$377m (£220m).
The electric vehicle (EV) battery maker beat Chinese rival Ganfeng Lithium with an offer valuing each Millennial Lithium share at C$3.85, a 7% premium on Ganfeng Lithium's C3.60 a share offer made in July valuing the entire company at C$353m.
CATL is one of Tesla's battery suppliers. Other Tesla suppliers are Panasonic and LG Energy Solution. These three companies are among the top 10 EV battery suppliers in the world, according to electrical industry association IEEE.
Approval process
In a press release, the company said it will hold a shareholder meeting in November to vote on the deal, which is also subject to regulatory and court approvals.
Millennial Lithium's board said it approved the offer from CATL and recommended shareholders to vote in favour of the deal.
Ganfeng Lithium did not exercise its right to match the CATL offer leading to Millennial Lithium terminating that deal in favour of CATL's offer. CATL has also paid a $10m termination fee.
South America presence
Vancouver-based Millennial Lithium operates lithium mines in Argentina.
Lithium is a key ingredient in EV batteries and the world's supply is mainly found in South America in the desert region between Argentina, Chile and Bolivia and in western Australia.
Read more: Lithium boom takes shape in Latin America