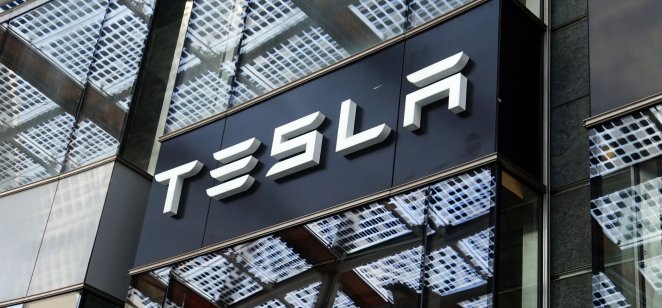 Content
Tesla (TSLA) reported the bitcoin it purchased last year gained 32.6%, despite impairment charges topping $100m, bringing the market value of its digital asset holdings to $1.99bn (£1.47bn). Additionally, Tesla disclosed it was issued a subpoena from the US Securities & Exchange Commission (SEC) regarding the social media disclosure agreement made in 2018.
The Austin, Texas-based EV automaker made the disclosures in its most recent 10-K filing with the SEC on Monday. Tesla stock closed Monday at $907.34 per share, down 1.73% from the $923.79 opening share price.
Tesla's bitcoin purchases
On 8 February 2021, Tesla disclosed it had purchased $1.50bn in bitcoin, "as a payment for sales of certain of our products." Bitcoin was quoted at $38,876.50 on 7 February 2021, according to Coindesk.
Shortly thereafter, Tesla ceased taking Bitcoin as payment for cars, with Musk citing Bitcoin's carbon footprint and its impact on the environment. Tesla subsequently sold some of its Bitcoin holdings in March, realising a $128m gain-on-sale.
As of 31 December, the carrying value of Tesla's digital asset holdings was $1.26bn, while the fair market value was $1.99bn, Tesla reported. Bitcoin was quoted at $46,208.21, as of 31 December, according to Coindesk.
Tesla explained further that under its treatment of non-cash assets under the Accounting Standards Codification Rule 606, it accounts for gains realised at the time of sale of digital assets but declines in the value of assets held below the purchase price are recognised as impairment charges.
As of Monday at 4:00 p.m. EST, Bitcoin prices had declined 8.21% since 31 December to $42,414.08.
Did Musk Tweets violate SEC settlement?
Tesla also disclosed it received a subpoena from the SEC on 16 November "seeking information on our governance processes around compliance with the SEC settlement." Musk sent numerous questionable tweets in the days leading up to the subpoena.
The settlement to which Tesla refers is the September 2018 agreement stipulating Tesla add additional compliance layers for Musk's disclosures over social media in the wake of the now-infamous "funding secured" tweet. Both Musk and Tesla were fined $20m each as part of the settlement.
Tesla is currently in litigation with JPMorgan, one of its underwriters, over a dispute regarding the treatment of certain warrants in the wake of Musk's tweet.
The SEC's subpoena arrived one week after Musk signalled over Twitter he would be selling what eventually be over $16bn in Tesla stock to cover tax liabilities related to the sale of expiring stock options.
After initially posting a Twitter poll proposing he sell 10% of his Tesla stock, Tesla shares spiralled down 6%. In the weeks that followed, Musk continued intermittently selling Tesla stock, eventually threatening more stock sales in a spat with US Senator Bernie Sanders (I-Vt.) on 14 November.
Additionally, Musk tweeted on 2 November that a $4.2bn, 100,000-vehicle, fulfilment contract with Hertz Rent-A-Car was unsigned, sending Tesla shares down 5%. Tesla refused comment when asked if the tweet violated the SEC settlement agreement.
Read more: