Tesco website back online after hacker attack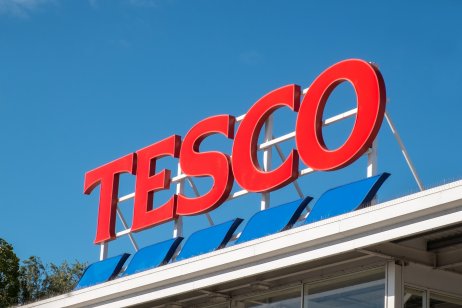 Tesco's website and app are back online after hackers targeted Britain's largest supermarket chain over the weekend.
The disruption, which started on Saturday, caused frustration for thousands of customers who encountered problems with the site's search function.
A Tesco spokesperson, however, confirmed this morning that both the online grocery website and the app were back up and running.
"Our teams have worked around the clock to restore service, and we're really sorry to our customers for the inconvenience caused," they said.
Weekend problems
Tesco had taken to social media platform Twitter just after 09:00 BST (UTC +1) on Saturday to highlight the problem and tell customers that the IT department was working on a resolution.
It tweeted: "We're experiencing an issue with our website and app and are working hard to get things back up and running. We apologise for any inconvenience."
By early evening on Sunday, it tweeted again to say disruption was still being experienced and the company was working hard to get things back to normal.
What is your sentiment on TSCOl?
Vote to see Traders sentiment!
Managing the flow
The chain, which said the attack was the result of an attempt to interfere with its systems, has taken action to return its operations to normal.
To manage the initial flow of traffic back to the site, it says that some customers may need to briefly enter a virtual waiting room before they can access the online store.
"This is a planned measure, which we routinely use at peak times to ensure customers have a smooth experience on the site," added the spokesperson.
Customer data
News that normal service was being restored lifted the Tesco stock price 0.9% to 273.14p ($3.76) by mid-morning on the London markets.
Tesco also moved to reassure customers who were concerned about possible further ramifications of the attack.
"There is no reason to believe that this issue impacted customer data and we continue to take ongoing action to make sure all data stays safe," said the spokesperson.
Read more: Tesco share price forecast: the indisputable leader of the UK grocery market
The difference between stocks and CFDs
The main difference between CFD trading and stock trading is that you don't own the underlying stock when you trade on an individual stock CFD.
With CFDs, you never actually buy or sell the underlying asset that you've chosen to trade. You can still benefit if the market moves in your favour, or make a loss if it moves against you.
However, with traditional stock trading you enter a contract to exchange the legal ownership of the individual shares for money, and you own this equity.
CFDs are leveraged products, which means that you only need to deposit a percentage of the full value of the CFD trade in order to open a position. But with traditional stock trading, you buy the shares for the full amount. In the UK, there is no stamp duty on CFD trading, but there is when you buy stocks.
CFDs attract overnight costs to hold the trades, (unless you use 1-1 leverage), which makes them more suited to short-term trading opportunities. Stocks are more normally
bought and held for longer. You might also pay a stockbroker commission or fees when buying and selling stocks.