Tentative recovery for oil prices
Subscribe to Weekly Highlights
The major market events for the week ahead right in your inbox.
Subscribe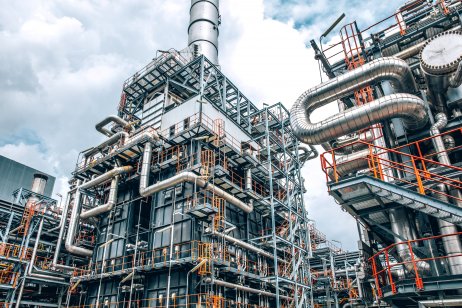 Content
Oil prices clawed back some lost ground this morning, but remain well below their levels of even three months ago.
Additional output cuts from Saudi Arabia, coupled with a gradual easing of lock-down restrictions in many countries affected by the coronavirus, have bolstered the value of crude.
Brent, a key benchmark used in the majority of international contracts, rose 0.64% in early trading to stand at $29.82 a barrel, while West Texas Intermediate (WTI) rose 2.24% to $24.68.
"Utmost importance" to implement cuts
One month ago, on 13 April, Brent traded at $31.74, while WTI, interestingly, was actually a little lower than today, at $22.41.
For both crudes, the low point in the last month was seen on 21 April, with Brent at $19.33 and WTI at $11.57. From this, it seems reasonable to assume that, for now at least, Brent finds support at $20 and WTI at $12.
What is your sentiment on Oil - Crude?
Vote to see Traders sentiment!
Trade US Crude Oil Spot CFD
But while the oil price is out of its recent trough, it is still far below levels seen even in February, when the coronavirus epidemic was already taking shape beyond the Far East. On 12 February, Brent traded at $55.79 and WTI at $51.17, while the prices seen one year ago seem like something from a lost world – Brent changed hands at $70.23 on 13 May 2019, and WTI at $61.04.
The news that Saudi Arabia is to reduce output by one million barrels a day in June, with smaller cuts by the United Arab Emirates and Kuwait has cheered the market somewhat. These come on top of a deal agreed last month between the 13-nation Organisation of Petroleum Exporting Countries (OPEC) and the less formal "NOPEC" group of crude-producing countries, led by Russia, sympathetic to OPEC but not members of the energy cartel.
Under the agreement, the countries concerned will take 10 million barrels a day out of production, about 10% of world output.
The current president of the OPEC conference Mohamed Arkab, who is Algeria's energy minister, has called on all involved to observe the cuts agreement. A statement read: "In the face of unprecedented difficulties facing the oil market, it is of the utmost importance that all the signatory countries fully implement the voluntary production reduction agreement and that the objective is to ensure a conformity of over 100%." This will be challenging for OPEC, whose previous output curbs have seen quota cheating by some members seeking a free ride from the efforts of others.
"Dramatic impact" on markets
He added: "Algeria is ready to reduce its production as from May 1, in accordance with the agreement."
In Washington, Energy Secretary Dan Brouillette said: "The pandemic has… had a dramatic impact on energy markets, both in the United States and abroad, resulting in enormous declines in the global demand for crude oil. Energy prices were already falling precipitously when another shock hit: the destructive surge in output from key energy producing nations following the 6 March collapse of the OPEC-Plus negotiations."
These were the original, unsuccessful OPEC-NOPEC talks.
He added: "Energy production is now down significantly, in part due to recent efforts to stabilise markets. Our Energy Information Administration estimates that it will be about 18 months before US. demand for liquid fuels returns to previous levels."