Telecom Italia (TLIT) shares up 1.3% as it assesses KKR bid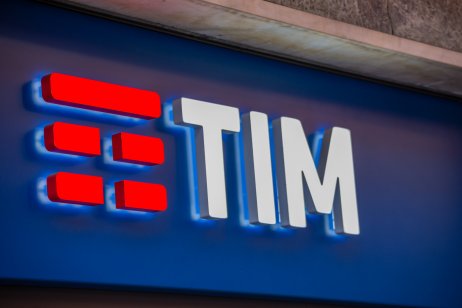 Telecom Italia's (TIM) share price rose by 1.3% today following yesterday's news that it has appointed legal advisors to assess US private equity firm KKR & Co's (KKR) €10.8bn ($12.2bn, £9.2bn) cash bid.
Italy's largest telecommunications company has appointed several advisors, including Goldman Sachs and LionTree as financial advisors. Meanwhile, the Gatti, Pavesi, Bianchi and Ludovici law firm has been appointed as legal advisor.
According to a Reuters report, the advisory role was hotly contested with a wide range of banks sending in pitches in what would be Europe's biggest-ever private equity deal worth €33bn, including debt.
Board support
The company said the advisors will support the board of directors of TIM in the analysis and assessment of KKR's bid with "reference to, inter alia, its own financial sustainability, its industrial rationale and any uncertainties or implementation risks".
The advisors will also help the board in evaluating possible strategic alternatives that it said "could maximise the valorization and/or development of the group and of its assets in the Company's interests as well as of its shareholders and stakeholders".
While KKR's offer has been deemed 'friendly', it is still subject to an estimated four-week due diligence process and must be cleared by government stakeholders and the board. The company's board is due to meet on the 17 December to discuss the matter.
Sources have told Reuters that management division and upheaval has complicated the process. Shareholders are also said to be divided on the matter and top investor Vivendi's intervention has reportedly resulted in Luigi Gubitosi stepping down as CEO.
Government control?
French media conglomerate Vivendi is also open to discussing the possibility of the Italian government winning control over TIM's fixed-line network.
A spokesperson told Reuters that it was interested in a solution that "promoted the efficiency and modernity of the network, while preserving the value of its investment".
The spokesperson added: "In this perspective, the hypothesis of a state control of the network, if it could lead to an institutionally guided strategic project, will certainly be evaluated with openness."
Vivendi's share price was up 1.41% today, trading at €11.47, while KKR & Co's pre-market share price was up slightly by 0.32%, trading at $74.40.
Read more: Telecom Italia (TLIT) shares up 29.35% on KKR €10.8bn bid