Teladoc Health shares fall on higher losses in Q3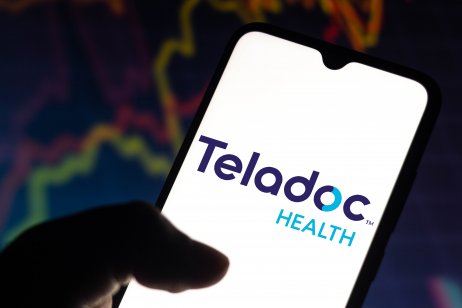 Shares of remote health service provider Teladoc Health were down more than 5% to $132.12 (£96.15) during after-hours trading Wednesday after the company released its Q3 earnings.
Teladoc ended Thursday's regular trading session down 1.89% ahead of the announcement. The shares are down more than 25% over the last six months and are down 30% so far in 2021.
Earnings details
In the third quarter, Teladoc brought in $522m in revenue, an 81% increase compared to last year.
However, the company posted a net loss of $84m in Q3 compared to a loss of $34m last year, the company's earnings statement shows.
So far in 2021, Teladoc has lost $417m compared to losing $91.7m through the first nine months of 2020.
The company's third quarter loss includes stock-based compensation of $71.7m.
EPS loss in Q3
Teladoc also posted a net earnings per share loss of 53 cents in Q3.
Jason Gorevic, Teladoc's CEO, said the company's performance reflects its "continued success in leading the transformation of healthcare delivery and expanding access for all."
"As we look ahead to the rest of 2021 and into 2022, we are confident in our ability to innovate, anticipate and solve for the evolving whole-person health needs of consumers and healthcare professionals globally," Gorevic said in a press release.
Q4 outlook
Looking ahead to Q4, Teladoc expects its revenue to be between $536m and $546m. For the full fiscal year, the company expects to earn between $2.01bn and $2.02bn.
Teladoc expects to lose between $8m and $3m for the quarter and between $80m and $75m for the full year.
Teladoc also expects to return an EPS loss of between 75 cents and 53 cents in Q4 and an EPS loss of $3.40 and $3.20 by the end of the year.
Read more: Best healthcare stocks: top five picks 2021