Technology stocks rebound in Asia-Pacific stock markets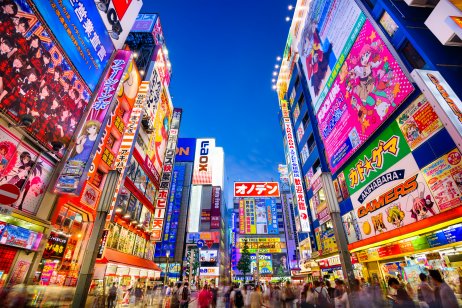 Technology stocks bounced back in major Asia-Pacific markets on Thursday following sharp declines in previous sessions.
Hong Kong's Hang Seng TECH index rose 0.7% to 6,332.33 by Thursday lunch. Australia's S&P/ASX All Technology index gained 1.4% to 3,142.80 by the afternoon session.
In Japan, tech startup investor SoftBank Group and electronics manufacturer Sony Group gained about 1.4% each to help the benchmark Nikkei 225 index up 0.8% by Thursday afternoon.
Asahi Kasei surges on hydrogen project reports
Japan-based chemicals producer Asahi Kasei was the second biggest gainer in Tokyo, up 4%, on reports that the company expects to put up one of the world's largest hydrogen production systems by 2025.
In Hong Kong, the benchmark Hang Seng index inched 0.1% higher to 24,714.83 by lunch break on Thursday.
Property developer Kaisa Group's stock surged over 18% to HKD1.2 after the company resumed trading following a near three-week-long trading halt.
What is your sentiment on HK50?
Vote to see Traders sentiment!
Aussie shares trade flat
Kaisa Group has offered existing bondholders to exchange their bonds for new notes with an extended maturity and terms.
In Australia, the benchmark S&P/ASX 200 index was close to flat by late afternoon trade on Thursday, as technology and mining gains were offset by energy and financial losses.
Aussie fintech firm EML Payments surged over 30% to AUD3.59 after the Central Bank of Ireland permitted the company's Irish unit to sign new customers.
Read more : China's economic progress not assessed by GDP growth in 2022