Tech shares drive Nasdaq comeback amid Musk's Twitter tantrum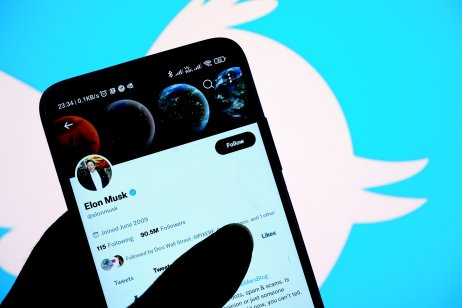 Tech shares spurred the Nasdaq into the green on Friday, while shares of Twitter (TWTR) bucked the trend, finishing the session 9.69% below the redline after potential buyer Elon Musk's latest tweets sent the stock plummeting.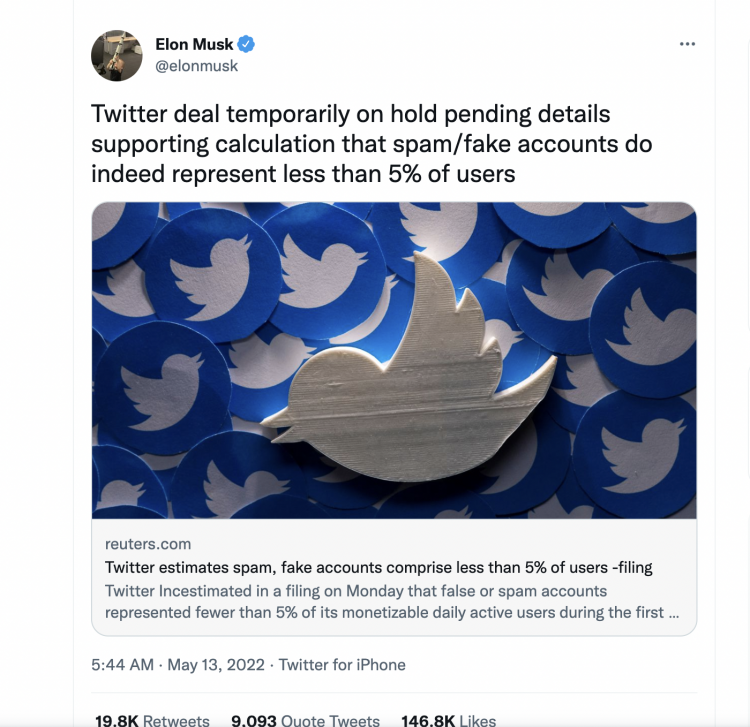 Elon Musk Twitter account
In the tweets early Friday morning, Musk stated the $44bn deal was "on hold" but assured he was "still committed to the acquisition" in a subsequent tweet a few hours later.
Twitter (TWTR) stock price
David Jones, senior market analyst at Capital.com, said stock in the social media platform "was always a risk, and that is why it is trading so far away from the takeover price.
"If the stock recovers further, it will endure some selling and short-selling again as traders begin to see more bumps ahead before anything gets done," he said. Regarding Elon Musk, Jones said: "it wouldn't surprise me if he just walked away."
What is your sentiment on US100?
Vote to see Traders sentiment!
Tech rally rundown
Elsewhere in the tech sector on Friday, shares of Microsoft (MSFT) were up 2.26%, Apple (AAPL) up 3.19%, Alphabet (GOOGL) up 2.84% and Tesla (TSLA) up 5.71%.
Nasdaq 100 (US 100) price chart
US indexes: Dow, S&P, Nasdaq win as 'macro picture worsens'
During the session, the Dow Jones Industrial Average (US30) added 466 points, or 1.47%, the S&P 500 gained 2.39%, and the Nasdaq Composite (US100) jumped 3.82%.
On Thursday, the blue-chip index slipped 0.33%, the Standard & Poor's fell 0.12%, but the tech-heavy benchmark rose 0.06% just before the closing bell.
Warning signs remain
Piero Cingari, Capital.com analyst, said "the market is striving to recover from yesterday's sell-off, but the underlying macro picture is worsening."
"Consumer sentiment in the US dropped far short of predictions in May, reaching its lowest level since 2011 as rising inflation begins to crimp demand," he added. "Today's major gainers are also the week's largest losers, but in a risk-averse environment, investors may still pick consumer defensive and utilities as sectors that may thrive in an economic downturn."