Tata Motors sets up electric vehicle arm in India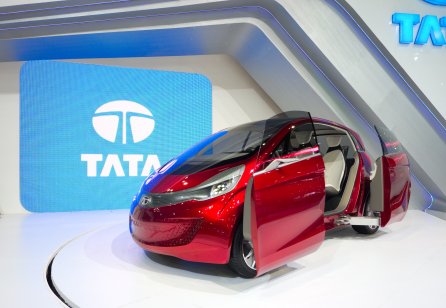 Automotive giant Tata Motors has incorporated a new subsidiary in India that will design and build electric motor vehicles in the sub-continent.
The Jaguar Land Rover (JLR) parent said the wholly-owned subsidiary – Tata Passenger Electric Mobility (TPEML) – has been incorporated with an initial capital of INR7bn ($93m).
TPEML will "manufacture, design, develop all kinds of services related to electric vehicles/electric mobility, hybrid electric vehicles of all kinds and all descriptions", according to a 22 December regulatory filing.
The seller of the Nexon electric sport utility vehicle (SUV) and the Tigor electric saloon has a market capitalisation of roughly INR1.8trn on the National Stock Exchange (NSE), where its stock has rocketed some 154% to INR474.25 so far this year.
Raising funds for electric vehicles
The Indian automaker raised funds in October to grow its fledgling electric vehicles (EV) business in the country.
In a 12 October regulator filing, Tata Motors said it had raised INR75bn, from TPG's Rise Climate Fund and Abu Dhabi's state holding company ADQ, to expand the eco-friendly mobility business, valued at $9.1bn back then.
The company told shareholders the fundraiser was part of an INR160bn plan to build seven electric vehicles with different body styles, expanding the range to 10 cars over five years.
The management said it chose to tap climate-focused funds for the EV expansion because it believes such funds can help "sharpen (the firm's) focus" on clean mobility.
Read more: Indian investment banks' 2021 fee pool Read more: Indian investment banks' 2021 fee pool $1bn as volumes risebn as volumes rise