TANLA to arm Vodafone IDEA with block-chain enabled encryption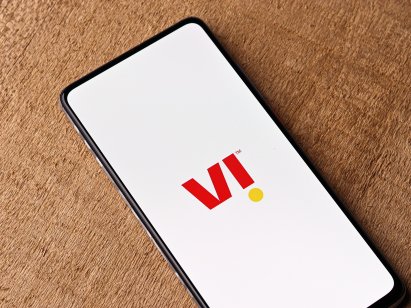 Indian cloud communications firm Tanla Platforms (formerly Tanla Solutions) on Tuesday said it will deploy a block-chain enabled message encryption solution on domestic telco Vodafone Idea's (Vi) network.
Tanla, whose products help businesses communicate with their customers, told the bourses that its block-chain enabled "Wisely" offering will help secure all international messaging-traffic on Vodafone Idea's network.
The country's international messaging market, or messages originating outside India and terminating in the sub-continent, is estimated to be worth some INR35bn ($470.6m) annually.
The announcement boosted TANLA's stock, which rose 5% to finish at a one-year high of INR1675.25 on the National Stock Exchange (NSE). Hyderabad-based Tanla has a market capitalisation of around INR229bn on the bourse, where the scrip has gained about 144% so far this year.
Meanwhile, IDEA's shares ended 5% lower on the NSE, at INR14.25, valuing the mobile telephony company at some INR409bn. The counter has risen over 27% this year.
Wisely developed with Microsoft
Wisely is a cloud-based solution co-developed with tech giant Microsoft Corporation, Tanla told shareholders in a 7 December stock market statement.
The deal "is set to lead the global enterprise market in digital interactions and is expected to go-live in the (fourth quarter) of 2021-22. This follows the success of TRUBLOQ – the largest implementation of block chain use case processing some 350 billion transactions per year", it added.
Wisely offers "a win-win proposition for all stakeholders – consumers, global enterprises, suppliers and regulators, as we are committed to innovate with the entire ecosystem in mind," said Tanla Platforms' chief executive Uday Reddy. "I am confident this partnership will help expand our global footprint..."
"We are the early adopters of the Wisely (solution)…which brings critical capabilities for our enterprise customers," Vodafone Idea's chief enterprise business officer Arvind Nevatia commented. "We look forward to building on our partnership and ensuring we are ahead of the curve in the business communication space."
Tanla, one of the world's largest communications platform-as-a-service provider, claims it processes over 800 billion interactions annually. About 63% of India's application-to-person (A2P) SMS traffic is processed through Trubloq, making it the world's largest Blockchain use case, per the statement.
Read more: Shares of India's Tata Motors jump on price hike of vehicles