Taiwan likely to escape US currency manipulator status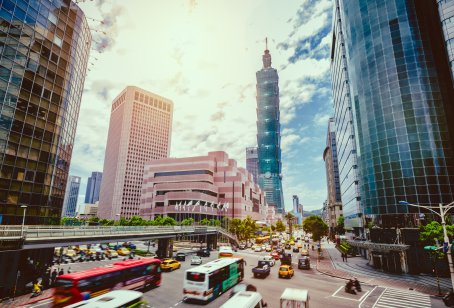 The US takes a dim view of countries using a weak currency to strengthen trade flows but despite Taiwan theoretically breaching these limits, geopolitical concerns mean Washington is likely to ignore the issue.
Earlier this year the US settled a dispute with Vietnam over the Southeast Asian country's use of what the US viewed as an artificially weakened currency to gain market share for its export industry.
The New Taiwan dollar has been one of the three strongest performing currencies against the US dollar in 2021, alongside the Chinese yuan and Indian rupee.
Taiwan meets currency manipulator criteria
And according to ING FX strategist Francesco Pesole, Taiwan also meets the US' criteria to be designated a currency manipulator. However, it was spared that designation in the latest Treasury Department report.
Pesole does not expect this situation to change in the near future either.
"As a general rule, anything in the FX report should be filtered through a political/geopolitical analysis," says Pesole. "When it comes to Taiwan, we doubt there is much interest in changing the approach to label it as an FX manipulator," he adds.
Tension with China
The geopolitical analysis that Pesole is referring to is the recent bout of sabre rattling from China over Taiwan - a country it regards as a renegade province of the mainland.
According to AFP, Chinese military aircraft made 159 flights into Taiwan's air defence zone last month, the second-highest number on the news agency's database.
Last month Chinese President Xi Jinping told his US counterpart President Joe Biden that talk of Taiwan's independence was "playing with fire".
Taiwan a US military ally
While the US has made loud noises in the past over currency manipulation these typically have not been followed up with concrete action.
ForexLive's chief currency analyst, Adam Button, says this combined with the current political situation makes it unlikely that Taiwan will be labelled a currency manipulator by US authorities.
"Outright manipulation has gone unpunished forever and making an example out of a strategic military ally is unthinkable," he says.
A more in-depth feature on the TWD will be published on Monday.
Read more: Vietnam ends currency dispute with the US