SUMO Logic (SUMO) stock falls 4.9% in advance of earnings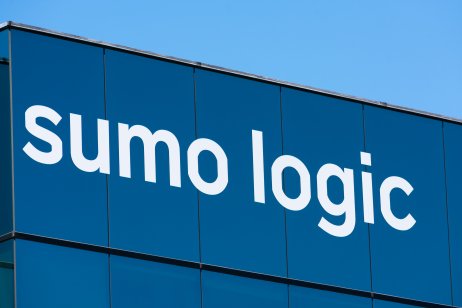 SUMO Logic's stock price rode a roller coaster Friday as the cloud computing company prepared to deliver its quarterly earnings report.
Redwood, California-based Sumo closed down 4.9%, or 70 cents, at $13.59 on the Nasdaq Global Select Market. The stock fell about 6.8% or roughly $1, in the first hour before rising and falling noticeably for much of the day.
Sumo provides cloud-based machine data analytics in the US and abroad.
Earnings due out Monday
Friday's showing pointed to investor uncertainty in advance of Sumo's earnings release on Monday 6 November. The stock has declined about 50% since the start of 2021. But a leading analyst believes that the price can rebound after almost bottoming out.
Derrick Wood of Cowen & Company said valuations are "near trough" and should rebound on improved sales generated by new president of field operations Lynne Doherty.
"We believe the new head of sales (Doherty) can improve the (go-to-market improvements) and, combined with accelerating growth in enterprise sales capacity, should drive (overall) growth re-acceleration in (fiscal-year 2023)," wrote Wood in a research report that he provided to Capital.com.
'Sales execution' a problem
Doherty assumed her post on 1 November after previously holding senior sales executive positions with McAfee and Cisco. Chief revenue officer Steve Fitz will leave the company at year-end.
Sumo, Wood added, has a strong product offering but the company's recent challenges stem from "sales execution."
"Sumo is coming off a mixed (second quarter) where it saw (international) strength, but weaker US enterprise performance attributed to longer sales cycles due to larger deals and summer distractions," Wood wrote.
He is "encouraged" by the pace of innovation across Sumo's service platform.
For accounting purposes, the latest reporting period ending 31 October 2021 serves as the third quarter of Sumo's 2022 fiscal year.
Billings predicted to be up 10%
Sumo's upcoming results should show a "roughly in-line" quarter with about a 10% billings increase that should slightly beat a Wall Street consensus estimate, he added.
Wood expects Sumo to report a 17% year-over-year revenue increase to $60.8m versus a 19% increase in the previous quarter. He anticipates billings increases of 8% year-over-year and 29% quarter-over-quarter.
Wall Street is forecasting a similar 17% revenue increase to $60.9m and expecting billings to increase 10% to $65.7m, he added.
Wood maintained an outperform rating for Sumo.
Read More: Report: Walgreens (WBA) considers spinning off Boots Alliance