Strong third quarter trading sends Page Group shares higher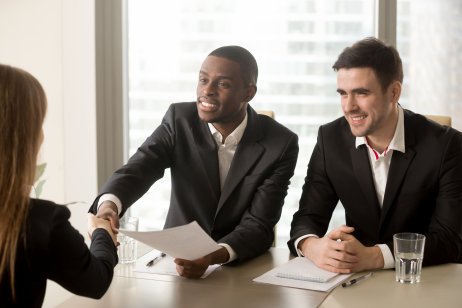 Page Group's share price rose smartly today following a strong third-quarter trading update. By mid-morning, shares in the UK-based recruitment business had risen 6.53% to 652.50p – a long way ahead of the 279.80p low point in April 2020 as a result of the Covid 19 impact.
Highlights of the third quarter included group gross profit of £228.1m, up 65.4% versus 2020 and up 12.9% against pre-Covid 2019 figures. The company pointed to a strong cash position, with net cash of around £195m (the second quarter saw net cash of £164m and the third quarter of the previous year saw £152m).
The Page Group board said it expected full-year operating profit to be in the region of £155m. The company also confirmed that interim and special dividends of £100.2m would be paid on 13 October 2021.
Commenting on the latest figures, Steve Ingham, chief executive at PageGroup said: "Given the magnitude of the impact of COVID-19 on 2020, we are continuing to compare our results to 2019, our record gross profit year."
Impact of Covid restrictions
"We exited the quarter strongly with September up 26% on 2019 compared with July and August, up 4% and 9% versus 2019 respectively. This noticeable improvement and record performance in Q3 was seen throughout the group and was achieved despite the backdrop of continued restrictions or lockdowns in many of our markets.
He added: "Looking ahead, there continues to be a high degree of global macro-economic uncertainty as Covid 19 remains a significant issue and restrictions remain in a number of the group's markets. Additionally, there is further uncertainty regarding the pace of client's offices reopening, challenges in global supply chains and the inflation outlook."
"However, the strength of our performance in Q3, and notably in September, has further increased confidence in our outlook for the year and therefore, subject to no other unexpected events, we now expect full-year operating profit to be in the region of £155m".
Read more: Kickstart scheme for job market extends to March 2022