Stocks up, oil down after Biden Ukraine briefing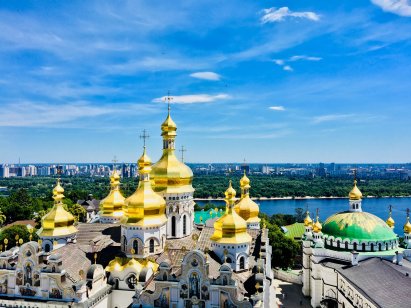 The markets had a mixed reaction to US President Joe Biden's Tuesday afternoon update on the tension between Russia and Ukraine, sending the stock market up, while key commodities remained bogged down.
At 4 p.m. EDT the Dow jumped more than 400 points, closing at 34,988,84 to end a 3-day losing streak, while the Nasdaq popped 2.5% to 14,139,76. The S&P climbed 1.67% to 4,471.07. Meanwhile, on the commodities market West Texas Intermediate slipped more than 3.5% to $91.99 per barrel, while Brent was down to $93.25, a 3.35% drop, falling from a near seven-year high.
During his 10-minute update, the president said the West will "continue diplomatic efforts" to resolve the threat of Russia invading neighbouring Ukraine. Overnight Monday, Russia said it started withdrawing some troops from the Ukrainian border, a statement that received a tepid welcome by the Western governments who demanded more proof that it had.
Nord Stream 2
If Russia does invade Ukraine, Biden said the crucial Nord Stream 2 pipeline running from Russia to Germany "will not happen."
The pipeline, which runs under the Baltic Sea and comes on shore in Germany was financed mainly by German and other European investors.
Biden's update was big on ideas, but small on details, especially on how the US will deal with the impact on energy prices if the invasion takes place.
The president said Americans would be affected by an invasion that would send energy prices higher during the highest inflation in decades.
Biden said his administration will work with Congress and large energy consumers on how to offset higher energy prices but gave no details.