Stock markets: FTSE 100 gains as China relaxes fiscal policy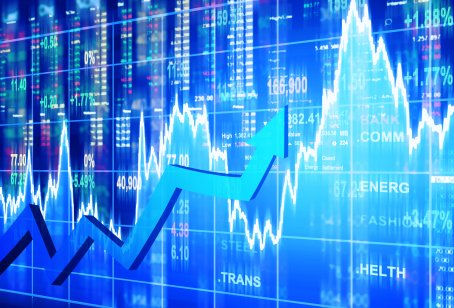 UK stocks inched up slightly on Wednesday, with the FTSE 100 gaining as mining and energy stocks pulled up the market. This was largely due to China announcing relaxations in their fiscal policy and pledging to offer more support to the property sector, which has been struggling with debt recently.
European stocks, however, were more subdued, with the Euro Stoxx 50 dropping on the back of increased Covid-19 concerns, even as Purchasing Managers' Index data for the region proves to be more positive than expected. However, in the short term, investors are likely to be concerned about the effects of fresh lockdowns and supply chain bottlenecks on businesses.
Overnight in Asia, Hong Kong's Hang Seng Index also increased, with the US S&P 500 following suit.
What is interesting today: Luxury goods retailer Mulberry saw its share price jump 24% as it reported sales to be back to pre-pandemic levels and credited its UK factories for successfully weathering supply chain issues. The group also reported earnings of approximately £66m ($88.2m).
The FTSE 100 shows gains – Credit: TradingView
Why are stocks up today?
China relaxes fiscal policy: Mining stocks gained as China announced that it would be relaxing its fiscal policy and providing more support to the property sector.
What is your sentiment on UK100?
Vote to see Traders sentiment!
What this means

: Miners and property developers have been some of the most affected during the pandemic, especially those with significant interest in Chinese markets, as property developer Evergrande struggles to come out of debt. This has caused significant instability in the property sector lately and has caused worries about demand for mining products. Thus, China's pledge to support the property sector more and relax its fiscal policy comes as a welcome relief and bolsters hopes of recovery in the sector.
Key highlights
The FTSE 100 inched up 0.12% to touch 7275.1

The Euro Stoxx 50 edged down 0.14% to 4277.7

Germany's DAX Index fell 0.35% to 15880.6
France's CAC 40 dipped 0.20% to 7030.2

The leading sectors were commercial services and consumer durables; consumer services and technology services took a hit

The US S&P 500 futures fell 0.44% to $4,667.8
Market sentiment
The CBOE Volatility Index, or VIX, a measure of expected fluctuations in US stocks, dropped 0.10% to $19.36, as market anxieties stabilised somewhat
The US Dollar Index climbed up for the fourth day in a row to $96.76, as the demand for safe-haven assets increased

The US 10-year bond yield dropped to 1.676%
Top stock gainers: UK and Europe
The top stock gainers in the UK were Intertek Group, Barratt Developments and Persimmon

Intertek shares rallied after the company revealed that it was on track to deliver strong yearly revenues and growth

Barratt Developments shares gained after an upgrade by Berenberg marking their shares as "buy"

Persimmon shares increased after hiring a new managing director, Ian Beal

The best performing companies in Europe were GlaxoSmithKline, VINCI and TotalEnergies

GlaxoSmithKline shares rallied after the company won a contract worth approximately $1bn to supply Covid-19 antibody treatment to the US government

VINCI shares gained after the company planned to acquire more public works contractors from Canada

TotalEnergies shares did well after the company won fresh deals in Libya
Top stock losers: UK and Europe
The top stock losers on the FTSE 100 were Entain, Aveva Group and International Consolidated Airlines Group

Entain shares fell after the group bid approximately $1bn to acquire Olympic Entertainment Group

Aveva Group's shares struggled to recover from acquisition costs incurred recently, which increased losses

International Consolidated Airlines Group shares dipped as the group faced an inquiry regarding its recent Air Europa purchase

The worst performing companies on the Euro Stoxx 50 were Airbus, Santander and Bayer

Santander shares were still down today following yesterday's online banking system crash, which resulted in several clients being unable to access their accounts

Bayer shares fell after the company dropped a patent infringement lawsuit related to the cancer drug Nexavar
What you need to know today
Britvic reports increased revenues despite cost constraints
Brewin Dolphin shares drop in spite of increased yearly profits
Delhivery sells minority stake to FedEx
Read more: Bayer buys US biotech firm Vividion Therapeutics for bn