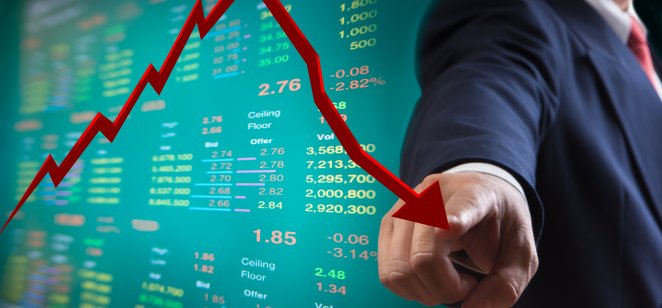 Content
European stocks tumbled on Thursday morning as Russia invaded Ukraine, following months of escalating rhetoric from President Putin of Russia.
The dramatic move has had far-reaching consequences on global financial markets, most of which fell sharply this morning as news broke.
UK stocks were downbeat, with the FTSE 100 index pulled down by rising investor anxiety as Boris Johnson finalises further sanctions to be imposed on Russia, as well as Russian companies based in London. The move will make it particularly hard for these companies to raise capital in the UK.
Overnight in Asia, Hong Kong's Hang Seng (.HK50) index dropped, as did the US S&P 500 (.US500) index.
What's interesting today: Inchcape announced a share buyback programme worth approximately £100m after the company doubled its yearly profits due to a surge in demand for cars.
Hays announced that its half-year profit had quadrupled following strong demand from the life science and technology sectors.
Why are stocks down today?
Russia invades Ukraine: After months of global leaders trying to persuade President Putin to take a diplomatic approach proved futile, Russia has finally pulled the trigger and invaded Ukraine.
What is your sentiment on UK100?
Vote to see Traders sentiment!
What this means: Tension over Ukraine has been escalating over the past few months, with growing rhetoric from Putin, despite Russia insisting it had no plans to invade Ukraine. However, the situation has now escalated into a military conflict. This will result in a further range of sanctions against Russia which may result in a worsening energy crisis if the country chooses to cut exports of natural gas in retaliation. Investor anxiety has spilt over into global markets, pulling them down considerably, while key commodity prices such as oil and gas have soared.
Stockmarkets: key highlights
The FTSE 100 (.UK100) index fell 3.0% to 7,267.4 points
The Euro Stoxx 50 (.EU50) index inched lower 3.02% to 3,785.9 points
Germany's DAX (.DE40) index dipped 5.0% to 13,887.2 points
France's CAC 40 (,FR40) index dropped 4.5% to 6,473.0
The leading sectors in the UK were electronic technology and energy, whereas mining and finance took a hit
US S&P 500 futures dipped 2.64% to $4,112.75
Market sentiment
The CBOE Volatility Index, or VIX (.VIX), a measure of expected fluctuations in US stocks, jumped 28% to 36.91
The US dollar index rose 0.9% to $97.05
The US 10-year bond yield index dipped to 1.859%
Top stock gainers: UK and Europe
Top stock losers: UK and Europe