Sterling up against the dollar and euro despite UK slowdown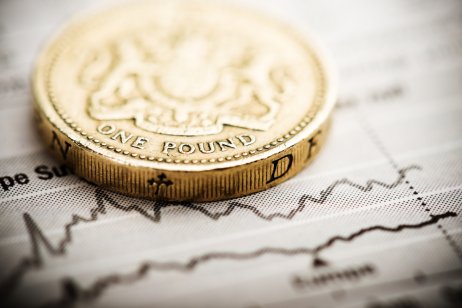 Sterling was up 0.4% on the US dollar, 0.4% on the Euro, and 0.5% on the Japanese Yen on Thursday morning – despite Britain's economy growing more slowly than expected in the July-to-September period this year.
The UK's third-quarter GDP was revised downwards from 1.3% to 1.1% on Wednesday, with the Omicron Covid-19 variant posing a further threat to Britain's recovery this year.
The ONS also revealed on Wednesday that UK GDP was now 1.5% below where it was pre-coronavirus in the fourth quarter.
Pre-Christmas trading
While the pound was one of the better performing major currencies in the final week of trading ahead of Christmas, some analysts think it might be in store for a setback in the year with economic risks leading to market doubt.
"Although PM Johnson is holding off from announcing more stringent measures after his roll-out of 'Plan B' earlier in the month, many large organised events have been cancelled in the UK and the hospitality sector is suffering as people choose to stay away," Jane Foley, head of FX strategy at Rabobank, said in a research note.
"In our view the market has still priced-in too many BoE rate hikes for 2022. We anticipate that these will be partly unwound in the coming months and that this could weigh further on the pound," Foley added.
Read more: Vaxzevria significantly boosts antibody levels against Omicron