Sterling lifted as MPC's Saunders turns hawkish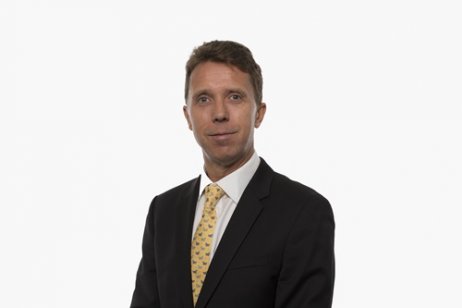 The pound climbed against its rivals on Thursday after Michael Saunders, an external member of the Bank of England's monetary policy committee, warned about persistent inflationary pressures.
Sterling rose by 0.1% to $1.3842 against the dollar and by 0.1% to £0.8525 against the euro. It was much stronger, however, against rivals whose central banks appear to remain committed to monetary easing measures. The pound rose 0.5% to A$1.8613 versus the Australian dollar and was 0.2% higher at SFr1.2701 against the Swiss franc.
Persistent inflationary threat
In a speech during an online webinar, Saunders said economic activity had recovered more than expected compared with the Bank's May Monetary Policy Report, with slack in the labour market fast disappearing and the likelihood that consumer price inflation will exceed 3% later this year.
Saunders admitted – as central bank doves have striven to reiterate many times – the rise in global cost pressures reflect temporary factors, such as higher oil prices and supply bottlenecks.
He added, however, that a sizeable part of the strength in non-energy costs was due to above-average demand for goods rather than below-average supply capacity.
"I am not confident that – with the current policy stance – all the inflation overshoot will prove temporary," he warned.
He added: "We may face some persistent upside inflation pressures from lagged effects of recent gains in global costs, and the possibility of some further strength in global goods prices."
Policy guidance has been met
Saunders underlined the MPC's remit of aiming to target a 2% inflation rate, recognising that this rate may be surpassed at times due to temporary factors, and that it is not always appropriate for the Bank to adjust policy settings at such times.
The MPC continues to state at its monthly meetings that it will not tighten monetary policy until there is clear evidence that significant progress is being made to eliminate spare capacity and achieve the 2% inflation target sustainably.
"My view is that these guidance conditions have now been met," Saunders said, adding that he believes the question over whether to curtail the current asset purchase programme early will be under consideration at forthcoming meetings.
He concluded: "I am not going to announce now how I might vote at that stage. We do not as a matter of course announce monetary policy votes in advance. Those decisions will be made at the appropriate time, and there is a lot of data and analysis to come before then."
Read more: No change to UK interest rates from Bank of England