Pound boost on rate-hike forecasts likely too optimistic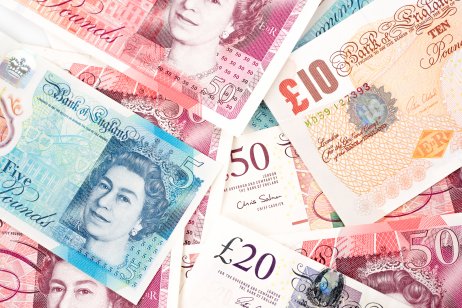 Sterling moved higher against both the dollar and euro on Monday, continuing its upward path as investors backed the possibility of a UK rate hike early in 2022.
The pound climbed 0.1% to $1.3691 against the dollar and was 0.3% higher at £0.8540 versus the euro. The pound gained 0.4% to JPY151.96 against Japan's yen.
Modest tightening
Sterling has found support in the past couple of sessions following Thursday's Bank of England Monetary Policy Committee (MPC) meeting at which the UK's rate setters suggested the case for some "modest tightening" had been strengthened since its previous meeting.
"For some forecasters, the takeaway from last week's meeting is that the MPC could announce a small rate hike as soon as February," said Jane Foley, senior FX strategist at Rabobank, in an email to Capital.com.
Indeed, money markets indicate that investors are pricing in a small hike – from the current 0.1% to 0.25% – as early as February.
"This has clearly encouraged sterling bulls," said Foley, adding: "Others, including ourselves, expect that the UK economy will be too fragile for the Bank to hike rates before 2023."
Economic headwinds
With furlough ending in a few days, the labour market – which had been steadily tightening over the last few months as the post-lockdown economy surged – could look very different by the next MPC meeting.
Furthermore, household budgets are likely to be squeezed over the autumn and winter months as inflation is expected to rise further and as energy bills surge 12% once current price caps are adjusted.
"We suspect that market pricing of an April or even February BoE rate hike is too aggressive," said Chris Turner, global head of markets at ING, in an email to Capital.com.
Read more: BoE holds fast but warns on persistent price pressures