STEM stock rises on acquisition of solar power control maker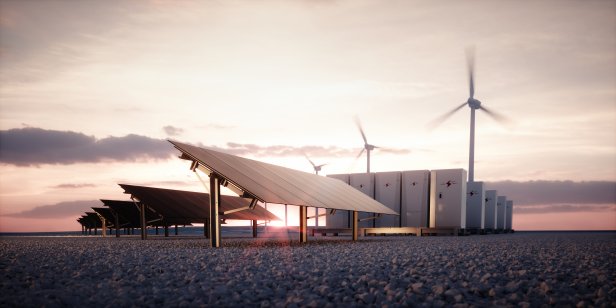 Stem agreed to purchase Also Energy Holdings, a privately held company, in a deal worth $695m in cash and stock.
According to a joint press release issued on Thursday, the merger will fuse Stem's storage optimisation capabilities with AlsoEnergy's solar asset performance monitoring and control software.
Stem will pay 75% of the total consideration in cash and approximately 25% in Stem common stock.
In early trading on the NYSE, Stem stock jumped 5.30% to around $18.90.
In the release, Stem CEO John Carrington said the combined business will bring unique software, controls and analytics capabilities to speed up the energy transition to a more renewable, decarbonised future.
"As the battery storage and solar industries continue to experience tremendous global growth, developers, asset owners and utilities will increasingly look to our combined software capabilities to provide a unified platform for energy intelligence that improves project performance," he said. "This acquisition underscores our focus on expanding Stem's global reach and delivering high margin, market-leading software products to our customers".
Solar future
The businesses hope the transaction will speed up Stem's growth and extend the company's global reach, while providing recurring software revenue and bigger margins.
The combination will also add 32.5 gigawatts of solar assets across 50 countries to Stem's existing software services platform.
In an interview with Capital.com, Brian Kuney, regional vice president at the South Carolina Manufacturing Extension Partnership (SCMEP) in the US, said "the inclusion of eco-friendly solutions to industry will one day become the sum of the market".
SCMEP, an affiliate of the National Institute of Standards and Technology, operates under the US Department of Commerce to promote innovation and industrial competitiveness.
"As manufacturers and suppliers begin plugging in to more sustainable innovations, they are also drawing a roadmap to future infrastructure," he said.
Business models
Stem provides advanced energy storage services through an AI-powered analytics platform, allowing customers to optimise energy use by automatically switching between battery power, onsite generation and grid power.
The company's list of clients includes Fortune 500 companies, project developers, utilities and independent power producers.
AlsoEnergy was established in 2007 in Boulder, Colorado. Today, the company works in performance, analytics, monitoring and control services as a provider to multiple stakeholders in the solar ecosystem.
Read more: Powell: Crypto a risk to investors, but the economy