Steel prices soften on declining Chinese demand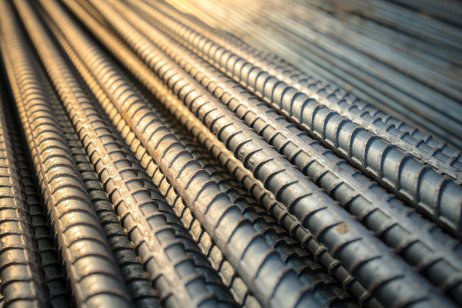 Steel prices eased as output control as well as slowing real estate and infrastructure development activities continued to reduce output in China.
The price of steel reinforcing bar (rebar) dropped to CNY5,543 ($867.31) a tonne on Thursday, according to economic provider data, Trading Economics. The price has steadily fallen since hitting a record high of CNY6,198 a tonne in May this year. Steel rebar is used in construction as a tensioning device to reinforce building structures.
"The slowing property market in China is quietening steel and iron ore markets. China's steel inventories have been building up. Not only are new construction starts slowing, but steel mill offtake has been weaker," analysts at ANZ Research wrote in a note on Wednesday.
Steel production in September slumped 21.2% year-on-year to 73.8 million tonne, ANZ Research added.
Softening steel demand
According to the World Steel Association, there have been signs of deceleration in the steel using sector's activities in China since July, which led to a contraction of steel demand of -13.3% in July and -18.3% in August.
"Real estate activity in China has weakened due to tough government measures on developers financing introduced in 2020," the association said in its short-range outlook on 14 October.
"At the same time, infrastructure investment has not picked up in 2021 due to a depletion of investment opportunities and limited local government financing ability," it added.
Output control
Chinese steel mills have also been under pressure to limit their energy-intensive production as Beijing stepped up efforts to curb emissions.
According to Shanghai Metal Market's (SMM) research, blast furnace operating rate stood at 78% on 20 October, down 1.3% month-on-week as the production limit policy has been tightened since the second half of October.
"And the winter heating season production limit is coming. It is expected that the blast furnace operation rate will continue to decline next week," SMM said in its daily iron ore report on 20 October.
No growth in 2022
World Steel Association forecast Chinese overall steel demand to decline by 1% in 2021 due to continued negative growth in the country's real estate sector.
"No growth in steel demand is expected in 2022, with the real estate sector remaining depressed in line with the government policy stance on rebalancing and environmental protection," the association said adding that restocking activities might support steel use.
Read more: Iron ore prices rise, fears of slow China demand limits gains