Sri Lanka sovereign default increasingly likely says Fitch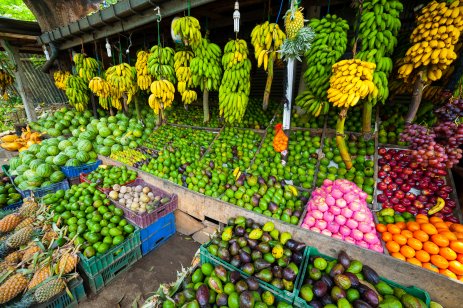 Sri Lanka's government will find it "difficult" to meet its sovereign debt repayments over 2022 and 2023 without external financing and a default is now increasingly likely according to Fitch Ratings.
Colombo is due to repay a $500m bond in January and a further $1bn in July 2022, it also faces foreign-currency debt service payments, including principal and interest, of $6.9bn in 2022, which Fitch says is equal to nearly 430% of the country's official gross international reserves as of November.
In total, foreign-currency debt service costs add up to $26bn between 2022 and 2026.
"Increased probability of default"
Fitch has downgraded Sri Lanka's long-term foreign-currency issuer default rating, from CCC to CC. The ratings agency previously assigned a negative outlook but it does not provide this type of opinion on sovereigns with a rating below CCC.
"The downgrade reflects our view of an increased probability of a default event in coming months in light of Sri Lanka's worsening external liquidity position, underscored by a drop in foreign-exchange reserves set against high external debt payments and limited financing inflows," Fitch said in a report announcing the downgrade.
"The severity of financial stress is illustrated by elevated government-bond yields and downward pressure on the currency," Fitch added.
FX reserves depleted
The ratings agency said Sri Lanka's foreign exchange reserves have declined much faster than it expected at its last review in November, a situation it attributed to higher import bills and intervention by the Central Bank of Sri Lanka into currency markets to prop up the rupee.
Sri Lanka's foreign exchange (FX) reserves stood at $1.6bn at the end of November which Fitch said is not enough to meet one month of its current external payments. Sri Lanka's FX reserves have fallen by about $4bn over the last 12 months.
The South Asian country's financial problems have been compounded by a political vacuum with both the country's leaving for a three day trip to the US and finance minister going to Dubai on local media have termed a "private visit".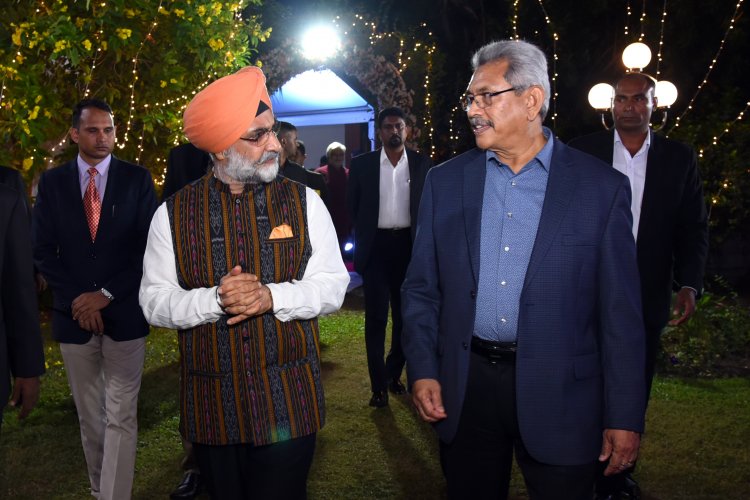 Sri Lanka's president (right) has just returned from a US trip – Photo: Shutterstock
The International Monetary Fund's (IMF) Sri Lanka mission chief Masahiro Nozaki previously told Capital.com that the multilateral lender was ready to discuss options with the country's government but no such request had been received.
Little appears to have changed since then. South Asian ratings agency ICRA, a subsidiary of Moody's, last week called for the Sri Lankan government to appeal to the IMF for help.
Default would be "catastrophic"
Ahead of the Fitch downgrade, ICRA said the country was facing a looming default that would be "catastrophic" for an economy which is already facing shortfalls of basic foods and energy supplies.
"The external sector troubles of Sri Lanka are on the brink of breaking point," ICRA said.
Fitch's report suggested there are potential short-term lifelines available to Sri Lanka in the form of a currency swap facility with the People's Bank of China, worth $1.5bn, and swaplines with India and Qatar.
Huge interest rate payment burden
"Even if all these sources are secured, we believe it will be challenging for the government to maintain sufficient external liquidity to allow for uninterrupted debt servicing in 2022," said Fitch.
A Sri Lanka-based analyst was more optimistic than Fitch with regard to securing foreign funds, particuarly in the light of the then finance minister's 1 December visit to India.
"As it currently stands from a forex reserve perspective, the risk associated with January payment looks to be elevated than before; however the $1.5bn Chinese swap remains undrawn and funding channels procured as a result of the finance minister's visit to India are yet to be factored in," he told Capital.com.
Persistant structural issues
However, he said the potential for external support needed to be viewed through the prism of Sri Lanka's ongoing structural issues.
"Such inflows, reserves and upcoming payments should also be looked at from the implications of persistent trade deficit, downward trending remittance flows and increasing but still very low tourist arrivals. We hope to get clarity on these matters later this week or early next week."
Fitch forecasts Sri Lanka's general government debt will be about 110% of gross domestic product by 2022 and continue to head north without significant fiscal consolidation.
Huge debt servicing payments
The ratings agency said Sri Lanka's interest rate to government revenue ratio of 95% is "well above" its peer median of 11%.
In a recent interview with Capital.com, Beth Morrissey partner, at Washington DC-based emerging market analysts, Kleiman International, said that observing Sri Lanka's economy was like watching a train wreck happening in real time.
If Fitch's report is accurate, a derailment is fast approaching.
Read more: Sri Lanka sovereign debt default appears increasingly likely