Spotify stock: is the IPO music to investor's ears?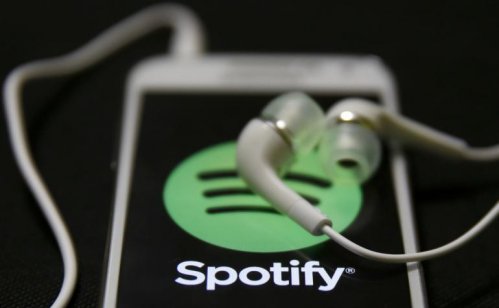 Having never made an annual profit, Spotify – the music streaming service – launched on Nasdaq this week to great acclaim and a share price pop that quickly overshadowed the company's initial listing price.
Equally as innovative as the company's corporate offering of streamed music was its decision to launch on the stock exchange through a direct listing.
Avoiding the prospectuses, supporting roadshows and arrays of financial underwriters that typically accompany the more traditional initial public offering (IPO) route to market, Spotify sidestepped many of the costs associated with a market listing.
The attraction of the music-streaming service probably lies in Spotify's strong market share and rapidly growing revenues
by
Laith Khalaf, senior analyst at Hargreaves Lansdown
David Sapper, chief operating officer at Blockbid, says: "I should think this was first and foremost a money-saving exercise, and a successful one at that – saving somewhere around $65m by skipping out the underwriter's fees.
"Even for a company as big as Spotify, that is no small saving, and I'd expect more companies to be attracted to the method as a result, however I should think there will be a delay as the long-term success plays out for the perspective of Spotify."
Its direct listing, however, also sidesteps the most important aspect of launching through an IPO – fundraising through the issue of new shares.
Instead, the company chose to list only its existing shares. Daniel Ek, Spotify's Swedish co-founder and chief executive, along with the company's management team, spoke directly to prospective investors in New York in a three-hour presentation that was also live streamed.
Spotify IPO price setting
With no roadshows and no indicative bids from prospective investors – the price-setting process in the traditional IPO – it was left up to the market makers alone to set a reference price.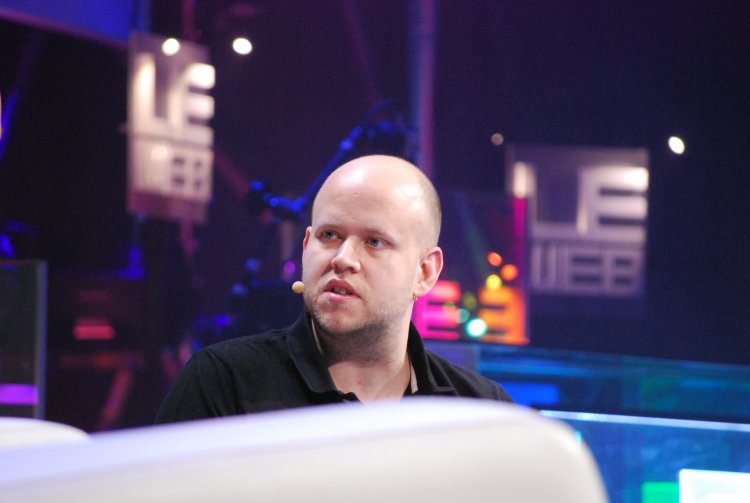 Daniel Ek, co-founder and chief executive of Spotify: the company chose only to list its existing shares, sidestepping the need for an IPO: Wikimedia Commons
While not a difficult sell given the current enthusiasm for all things tech, the Spotify IPO price could not have been easy to decide. Little due diligence was needed to know the company has yet to make an annual profit.
In 2017, Spotify earned about $5bn in revenue through its 71 million paying subscribers, but high costs, which last year included a staggering $1.5bn in music royalties, have kept the company in the red.
However, share sales in the private market ahead of the 3 April Nasdaq launch were telling.
New York financial services group Manhattan Venture Partners reported that Spotify shares had been changing hands for up to $150 each in the two weeks prior to launch.
Spotify's market debut delivered a windfall for the music companies that acquired stakes several years ago
Then, a day ahead of Spotify's listing, Swedish telecoms group Telia announced it had sold its 1.4% stake for a total consideration of $272m in private trades. This equated to a conservative valuation of about $110 a share.
Clearly, the actual pricing would have to come somewhere in between. Market makers set a reference price of $132.
Investing in Spotify: pros and cons
Laith Khalaf, senior analyst at Hargreaves Lansdown notes that "Spotify is floating on the stock market at a pretty inauspicious time for the tech industry, which has been rocked by the Facebook data scandal and now potentially faces greater regulation as a result".
He adds: "The attraction of the music-streaming service probably lies in Spotify's strong market share and rapidly growing revenues. It may be some time before Spotify actually turns a profit though, as the company is resolutely prioritising growth over profit, and will be channelling money into investing in services and building further scale."
Khalaf helps identify some of the rewards of investing in Spotify and also the risks associated:
Rewards
Its Freemium business model creates a growing stream of paying subscribers
Strong revenue growth from €746m in 2013 to €4,090m in 2017, which is expected to grow to between €4,900m and €5,300m in 2018
The prospect of further expansion in both existing markets and new geographies, benefitting from greater smart phone penetration in developing economies
Spotify reckons it has more than 40% of global market share in streaming, which puts it in a strong position when bargaining with music labels
Spotify is investing heavily in its user experience and its data tools for artists, which should help it grow further
Management are key shareholders, which aligns their interests with those of other investors
Spotify has a direct way of monetising its user base and isn't reliant on the vagaries of purely selling advertising
The company is debt-free
Risks
Spotify currently doesn't turn a profit which means investors are paying up for future earnings potential
Just four music companies [shareholder Sony is among them] control the rights to 87% of the music streamed on Spotify, so it has a very concentrated supplier base
Amazon and Apple are competitors that - unlike Spotify - also produce hardware such as the iPhone and Amazon Echo which come pre-loaded with their own music-streaming services
Technology and celebrity can both be fickle beasts, as evidenced by Snap's recent share price fall on the back of one fairly innocuous Kylie Jenner tweet
Around two million users have managed to supress Spotify's ads without paying for its Premium service
Spotify's founders are still keeping tight control of the company by supplementing their shareholdings with new beneficiary certificates which give them additional voting rights
The company admits it has identified weaknesses in its financial reporting, which raises concerns it could mis-state its financial position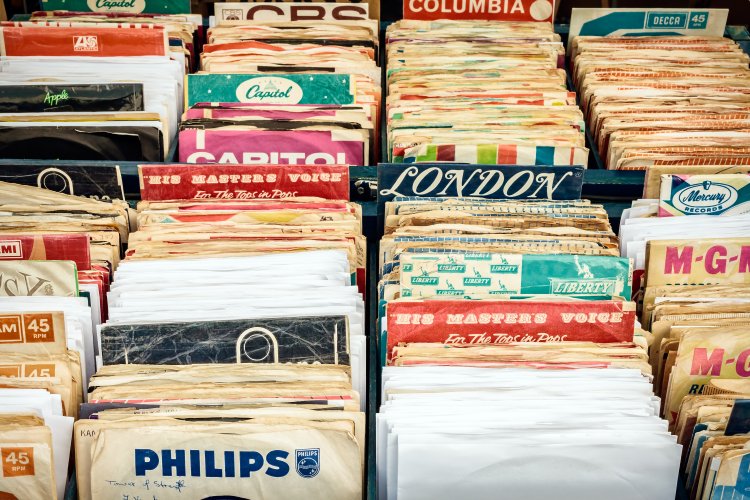 Spotify's biggest asset is its access to an enormous catalogue of music: it's biggest liability is the royalties it has to pay on them: Shutterstock
Who wins
Anyone who had a stake prior to the direct listing is already a winner thanks to Spotify's share price pop in the opening session.
The share price opened at $166.89 – up 26.4% from its $132 reference price. At the close on Thursday 5 April, Spotify's stock was quoted at $143.50 – up 8.7% on its launch price.
Founding executives Ek and Martin Lorentzon are the primary shareholders, owning stakes of 25% and 13% respectively. More importantly, a dual share structure means that Ek and Lorentzon have 80% of the voting rights.
Like many tech companies, Spotify comes with an exciting growth story and a few hazard signs too
by
Laith Khalaf at Hargreaves Lansdown
Chief financial officer Barry McCarthy and board member Shishir Mehrotra are also minority shareholders.
There are also a number of institutional shareholders, including Chinese internet giant Tencent, hedge funds Tiger Global and Technology Crossover Ventures. Sony, the music publisher and technology group, owned a 5.7% stake prior to a recent sale.
Bloomberg reported that Sony will record a net gain of almost $1bn after it sold 17% of its holdings in Spotify on Tuesday.
"Spotify's market debut delivered a windfall for the music companies that acquired stakes several years ago," Bloomberg's Lucas Shaw said.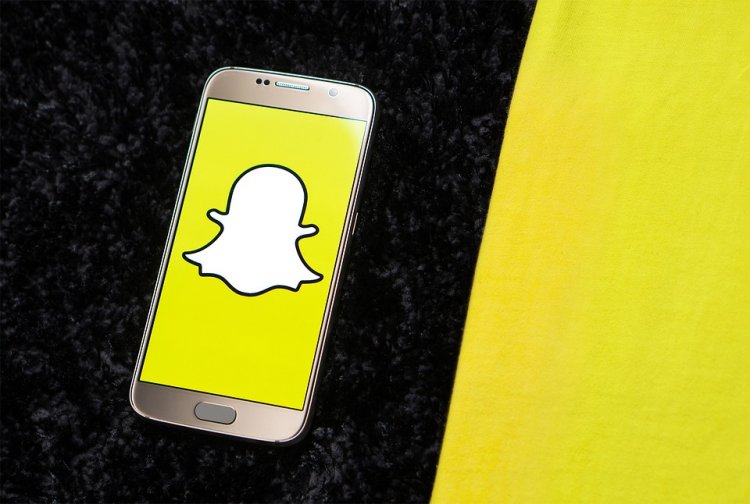 The vagaries of celebrity: Snapchat, which listed last year, lost 6% after Kyle Jenner Tweeted that she was 'bored' with it: Pixabay
The bottom line
Depending on the investor's trading bias – whether to buy and hold or simply speculate on short-term price movements – Spotify's listing presents opportunities for both.
The greatest opportunities for the latter, however, may have already passed with the opening session's price pop.
Not all tech listings have proved successful: some notable failures to launch include Groupon – listing at $20 and falling as low as $4 within the month – and Zynga – which still trades below its 2011 IPO price of $10 a share.
Spotify combines tech with music – a particularly fickle industry that has always proved a turbulent source of investment. Spotify's greatest asset – aside from its technological expertise – is its access to an enormous archive of music recordings. This could also be seen as its greatest liability as royalty payments are chief among Spotify's costs.
Then there's the competition. Despite Spotify's strong market share in music streaming, it faces direct rivalries with the likes of Apple, Google and YouTube – all household names. Not to mention the resurrection of old technology, as CDs and even vinyl are making a comeback.
Let's also return to the vagaries and caprice of celebrity. Snapchat's 6% fall in February was attributed to a single Tweet by Kyle Jenner saying she didn't use the messaging app any longer.
"Spotify stock is also vulnerable to the kangaroo court of social media if it happens to displease one of the recording artists in its catalogue, though such setbacks are likely to be short term," says Khalaf.
This and other recent tech sector disasters, such as Facebook's data scandal, YouTube posting client ads alongside extremist material, accounts being hacked at Yahoo, have put the brakes on the tech sector's advance in recent months.
Over the past 12 months it remains the best performing of the 11 main sectors on the S&P 500. In the past month, however, it has been the second worst performer.
What does this mean for those tech companies waiting in the wings to list? Taxi hailing app Uber has said it plans to list within three years, but doesn't appear to be in any rush. Airbnb, the holiday letting marketplace, said in October it is "halfway through" its two-year project to be ready to launch an IPO, but added the caveat: "Because some people read that as we're going public next year, it just means we'll be ready."
It makes much sense to wait for the right market conditions to launch an IPO, and only time will tell whether Spotify's launch was well timed. Currently, the risks appear finely balanced.
Likewise for investors – particularly those at the more speculative end of the investment spectrum. Following its 26% opening day price pop, the subsequent two trading sessions have resulted in losses.
Khalaf at Hargreaves Lansdown adds: "Like many tech companies, Spotify comes with an exciting growth story and a few hazard signs too. Investors considering buying shares should take a long-term view and ensure their holding is only a small part of a well-diversified portfolio."
Sound advice.