Sportradar (SRAD) beats Q3 estimates, doubles down on NBA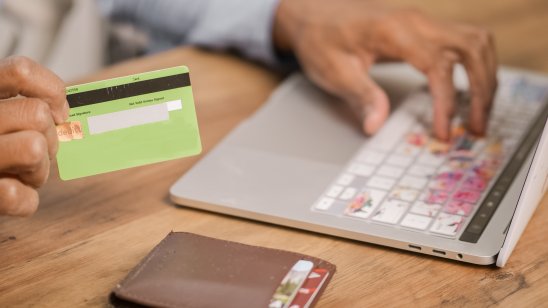 Sports and wagering data company Sportsradar published its quarterly earnings report and announced that it reached terms with the National Basketball Association on a multi-year partnership on Wednesday.

Sportradar stock prices rose somewhat sharply, then settled into a price that represented only a modest bump at close on Wednesday. But the company touted recent developments as indicators of its present health and future potential. Its $155m (£115m) in Q3 sales represented a 30% increase over the same period last year. Revenue from the US market was especially robust, up 119% year-over-year, and adjusted EBITDA ascended by 21%. Full-year estimates are around $626m (£464m), ahead of analyst estimates.
The NBA agreement includes a 3% equity stake in Sportradar over the next 10 years for the world's foremost basketball league, in exchange for which Sportradar will be the exclusive data partner for the NBA and its subsidiaries.
NBA deal
"Our strong results demonstrate the value we provide to our partners and customers around the world," CEO Carsten Koerl said in a statement. "We are the largest provider of sports intelligence in the world and the only profitable global sports technology platform of scale."
In addition to its Q3 results out-kicking their coverage, Sportsradar continued to be buoyed by strong business relationships, the latest of which it announced on Wednesday.
Sportradar and the NBA extended and enhanced their relationship, which began in 2016, by reaching a new, now-exclusive agreement that begins in 2023 and extends into the next decade. Full terms of the deal were not disclosed, but the equity stake alone at Sportradar's current valuation of $6.8bn would be around $204m. ESPN reported that, according to a source familiar with the negotiations who requested anonymity, the deal had a total value of more than $1bn.
Sports and sports wagering data
The services Sportradar will provide include extensive sports and sports wagering data, analytics and presentation, including streaming services, for the NBA, its women's iteration, the WNBA, and its developmental program, known as the G League. NBA gaming executive Scott Kaufman-Ross called Sportradar "a terrific partner."

Despite the NBA's popularity around the world - its all-star game in 2020 featured a record number of international players and the league has made commercial inroads on every inhabited continent – this move is largely designed to stimulate growth for Sportradar in the US.
"The U.S. represents the primary area of focus to execute on our strategic growth plans," Koerl said. "As the U.S. region is currently only 7% of our group revenues, representing a significant potential business opportunity as more states legalise betting and the market expands from $1 billion in 2019 to an estimated $23 billion in the next 10 years."
Strengthening partnerships
In Q3, Sportradar extended its agreement with daily fantasy game and sports wagering platform FanDuel through 2028.
In July, it reached a 10-year agreement with the National Hockey League, and part of that pact enabled the NHL to acquire up to a $90 million stake in Sportradar via equity options.

In March, Sportradar acquired Synergy Sports, a data and video analytics service, which has strong business relationships with the NBA, Major League Baseball, the NCAA and the governing International Basketball Federation known as FIBA.