Splunk reports on Wednesday: what to look for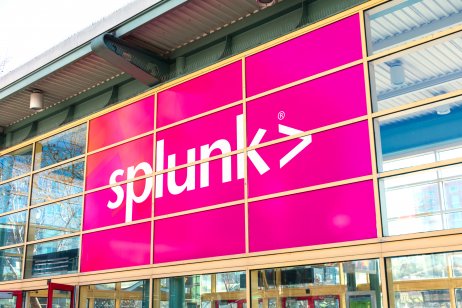 Investors are seeking answers from Splunk on the resignation of its CEO and business-model transition as the US software company prepares to deliver its quarterly earnings report, said a leading analyst.
"I think, first and foremost, they have to provide some background on the CEO change, why it happened, and why at this point," Jack Andrews of Needham & Company told Capital.com on Monday 29 October in an interview.
"So that's the first thing. The second thing is just providing visibility on where we are in this business-model transition. And, what are the next milestones that analysts and investors should look out for?"
Splunk will release its earnings report and hold a follow-up call with analysts on Wednesday 1 December.
More scrutiny than usual
Andrews said Splunk is facing more scrutiny than usual due to uncertainty surrounding former CEO Doug Merritt's sudden resignation in mid-November. Investors and analysts also want to better understand how the company is evolving to a cloud-based system from an on-premise service, Andrews added.
"If people feel comfortable with those two (key issues), then I would expect the stock to start to rebound," he said.
"To the extent that there are questions and concerns, the stock may languish here in the short term."
Stock struggling
Splunk's stock price declined on Merritt's 15 November resignation and has struggled since then. The stock was down more than 2.8% at midday Tuesday 30 November on the Nasdaq Global Select Market.
The company is best known for its security information and event management (SIEM) software, which collects IT infrastructure data to give systems administrators and IT security professionals a better idea of what's happening with their systems.
In a news release, Merritt attributed his resignation to the company's need to identify a leader with a proven track record in scaling up operations and growing multi-billion-dollar enterprises.
Revenue on rise
Merritt noted that Splunk has increased its revenue to nearly $3bn from $302m when he joined the company eight years ago. (Before becoming CEO, he served as senior vice president of field operations.) Merritt has remained with the company in an advisory role to smoothen the transition to a new CEO.
Board chair Graham Smith, a former Salesforce CFO, is serving as interim CEO until a permanent replacement is hired. Smith is also continuing to serve as chair.
"(Merritt's resignation) is confusing people," Andrews said. "The earnings call will be the first time the broader Splunk management team addresses what's happened in a public forum. So that's why I think there's heightened focus around this particular call."
Good results
Andrews said his understanding is that nothing nefarious went on behind the scenes. Merritt did not engage in bad behaviour, and there was "nothing wrong" with Splunk's second-quarter results, either. But, the analyst added, Splunk's directors gradually realized that it's difficult to go from $1bn to $3bn to $10bn in revenue, and they might need a CEO with a different skill set who has been able to expand companies to that size.
"When you (as a company) are making a CEO change, typically, you have somebody else lined up, so you're able to announce who the successor is at the same time," Andrews said. "So what was surprising about this is that they didn't actually have somebody lined up to be the next CEO. So that's why there's a bunch of questions around it."
No right answer to CEO switch
But "it's hard to say" whether Splunk should have handled the situation. Such changes happen periodically in a software company's life cycle.
"I don't think there's a single right answer to any CEO transition," Andrews said. "But, yes, it would have helped if somebody was ready."
However, he added it's not easy to find a CEO with significant general cloud-computing experience.
"I think that's, maybe, why they have decided to take the route that they have taken," he said. "In an ideal world, I think (naming a new permanent CEO immediately) would have been better. But, again, I want to make it clear, I don't think there's any single right answer to a transition like this."
For accounting purposes, Wednesday's earnings report will cover Splunk's fiscal third quarter. While announcing Merritt's resignation, Splunk said it expects to announce a 19% year-over-year revenue increase for the period.
Analyst seeking company guidance
Andrews is looking for guidance from Splunk on the company's expected performance in its fiscal fourth quarter, which is typically a peak season because companies use up the remainder of their spending budgets to ensure access to future allocations.
He said analysts and investors will also be looking for signs of a multi-year plan and metrics that the company is willing to endorse.
But, Andrews added, it will be difficult for Splunk to endorse its financial predictions until a new CEO is hired.
Read More: Novavax (NVAX) gains despite Covid-19 vaccine setback