Splunk (SPLK) chair says CEO resigned at right time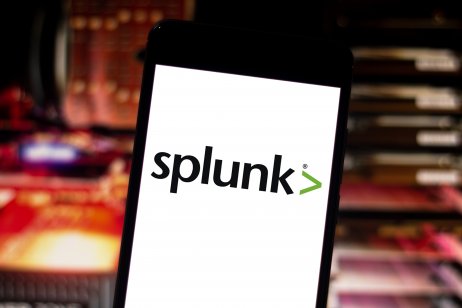 US software company Splunk's stock price gained slightly in off-market trading overnight after the company's chair shed light on the sudden mid-November resignation of former chief executive Doug Merritt.
San Francisco, California-based Splunk was up more than 2% at one point in after-hours trading after closing on Wednesday down 7.69% to $111.70, near the 52-week long of $110.28 set on 2 December 2020.
The stock nosedived after the data-to-everything platform provider announced Merritt's resignation on 15 November and has struggled since then.
'No mystery'
"There's no mystery behind this," said company chair Graham Smith on Splunk's fiscal third quarter earnings call. The chair is acting as interim CEO, while the board searches for a replacement for Merritt. "It was simply that now was a time of strength. The company had strung three great quarters together. We have a strong fourth quarter outlook. Always better, I think, to make that transition at a time of relative strength."
Merritt has remained with Splunk in an advisory role until a permanent CEO is found. He was CEO for six years and joined Splunk in 2014 as Senior Vice President of Field Operations.
What is your sentiment on SPLK?
Vote to see Traders sentiment!
"Always better, I think, to make that transition at a time of relative strength."
by
Splunk chair Graham Smith on abrupt resignation of former CEO Doug Merritt
Analysts question timing
Analysts have questioned the mid-November timing of Merritt's resignation – and continued to do so Wednesday on the conference call.
Smith said the end of the third quarter is typically the best time to make a CEO change. He noted the company replaced two CEOs at similar times in the past.
"I think (the fourth quarter) generally has a momentum of its own," Smith said. "Most salespeople are working deals to bring to fruition in the fourth quarter, so there's a momentum in Q4 that probably doesn't exist in any of the other quarters. So we certainly looked at that and considered that this was a good time to do it."
The board, he added, views the company's fundamentals – cloud computing and annual recurring revenues – as being relatively strong.
Merritt attributed his resignation to the company's large revenue growth in recent years while commenting in 15 November news release.
Seeking different skill set
Smith indicated that the company now needs a CEO with additional skill sets than Merritt could offer.
"If I could just put my board hat on, the job of the board is to represent the shareholders and, ultimately, build long-term shareholder value," Smith said. "For years, we've had very open and frank and friendly discussions with (Merritt) about how long his tenure would be, and where was (his) sweet spot as a CEO?
"We have aspirations to be in the top 10 software companies of all time. We got to the conclusion that it was time for a change."
"We have aspirations to be in the top 10 software companies of all time. We got to the conclusion that it was time for a change."
by
Splunk Chair Graham Smith
Lack of successor raises uncertainty
Analysts have also questioned why Splunk could not name a permanent replacement for Merritt when he resigned. Smith indicated the company would have liked to do that but "it just didn't work out."
"Of course, you always want to promote from an internal bank of expertise," he said. "We've focussed on (doing) that in the past, but we weren't prepared to do that this particular time."
Smith has served as a member of Splunk's Board since 2011 and as chair since 2019. He has held a number of executive posts, including CFO of Salesforce.
"My experience with the board and the management team led us to believe this was a good transition plan," Smith said. "I'm here as (interim CEO) as long as I need to be. (Merritt) is still here and is absolutely helping me with the transition."
Smith said Merritt is also assisting new president and chief growth officer Teresa Carlson, who joined the company in April from Amazon Web Services, with fourth-quarter business matters.
The board concluded that it would be best to keep Merritt involved with the company while it searched for his successor, Smith added.
The conference call marked the first time that Smith has commented on Merritt's resignation.
Analyst still 'confident'
William Blair analyst Kamil Mielczarek believes Splunk can weather the uncertainty surrounding the CEO position.
"We are confident that the board will find a strong permanent replacement for Doug Merritt in timely fashion," Mielczarek wrote in a 15 November report that he provided to Capital.com.
The analyst also expressed confidence in Smith's ability to sustain business momentum and drive "cloud-transition growth" until a permanent CEO is found. Investors and analysts have been seeking more insight on the company's switch to a cloud-based business model – as the global digital transformation ramps up – from one that aims to sell on-premise computing solutions.
Third quarter growth
Splunk's revenue for the three months ended 31 October rose 19% to $664.8m from $558.6m a year earlier. The net loss widened 70.4% to $343.3m from $201.5m a year earlier. Operating expenses increased, as did interest and other expenses.
On an adjusted-per-share basis, the loss increased to $0.37 from $0.07.
Annual recurring revenue, a closely monitored software-as-a-service metric that shows how much future revenue the company can expect based on subscriptions, rose 37% for the quarter to $2.83bn,
"(The third quarter) marked a significant milestone for Splunk as it was our first $1bn cloud (annual recurring revenue) quarter, with cloud accounting for a record 68% of our software bookings," Smith said in a news release accompanying the earnings report.
Outlook
Splunk expects fourth-quarter revenue of $740m–$790m and total annual recurring revenue (ARR) of $3.09bn–$3.14bn.
The company projected revenue of $2.51bn–$2.56bn for the current fiscal-year ending January 2022, and total ARR of about $3.9bn for the next fiscal year ending January 2023.
Chaim Siegel, an analyst with New York-based Elazar Advisors, told Capital.com that Wall Street was expecting better company projections for the latest quarter and 2022 fiscal year. He is concerned about the company's gross margins.
"After last quarter's performance three months ago, we told subscribers that due to gross margins (being) down and expenses, up our (stock-price) target came down considerably," he said. "With interest rates going up, there's now also probably more risk for no-earnings stories. The company's growth rates have been strong, but net-net have been slowing, which keeps us on the sidelines."
Third quarter gross margin was 71.7%, down from 75.5% year over year.
As for Merritt leaving, Siegel said, changes at the top are always a risk for a company, and many times can mean a reset of expectations relative to the Street.
Read More: Splunk (SPLK) sinks 16% as CEO steps down