Spire healthcare shareholders reject £1bn takeover bid from Australian rival Ramsey
Subscribe to Weekly Highlights
The major market events for the week ahead right in your inbox.
Subscribe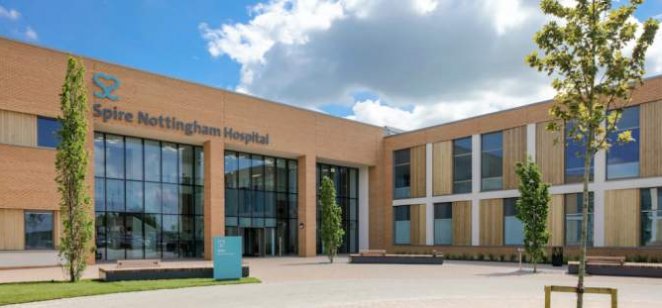 Content
UK private healthcare company, Spire healthcare has rejected takeover plans from Australian medical group, Ramsey Healthcare, it was announced today in a press statement.
Terminated
Spire healthcare group PLC, said the total votes needed from shareholders to approve the acquisition was not met. As a result, the £1.4bn ($1.9bn) acquisition has been terminated and the scheme is now lapsed.
Australian rival group Ramsey healthcare, which operates 34 accute hospitals in the UK, had proposed a deal in May and the board of Spire said that the shareholders should accept the 240p-a-share cash deal which would create the UK's largest private hospital group.
"On 26th May 2021, Ramsay Health Care announced that it had reached agreement with the Spire Healthcare Group plc (LSE: SPI) (Spire) board on the terms of a recommended all cash offer of 240 pence per share, to acquire 100% of Spire Healthcare's issued share capital, by way of a scheme of arrangement under part 26 of the UK Companies Act," a statement from Ramsey healthcare read.
Increased offer
On 5 July 2021, Ramsay announced that it had increased its offer price to acquire Spire to 250 pence per share and declared it as final with no further increases to be made.
"Since announcement of the initial offer, the board has engaged extensively with shareholders about the price," said Spire. "The board has engaged with Ramsay and its advisers on the offer price. The board believes the increased final offer is in the best interests of Spire shareholders, and accordingly unanimously recommends that shareholders vote in favour," an online statement said.
Diversification
Ramsey healthcare said that the acquisition would be transformational for the company, creating a "leading private healthcare service provider in the UK, diversifying Ramsey's portfolio and helping it to expand its geographic reach.
The court meeting and the general meeting for shareholders to vote on the takeover, took place on 19 July. Spire required both meetings to enable shareholders to consider the bid.
"To become effective, the Scheme needed to be approved by a majority in number, who represented at least 75 per cent in value, of Scheme Shareholders who were on the register of members of Spire at the Voting Record Time, present and voting (and entitled to vote (whether in person or by proxy)), at the Court Meeting. In addition, the Special Resolution necessary to implement the Scheme needed to be passed by Spire Shareholders voting in person or by proxy at the General Meeting," a statement from the company said.
| | |
| --- | --- |
| Long position overnight fee | 0.0015% |
| Short position overnight fee | -0.0042% |
| Overnight fee time | 22:00 (UTC) |
| Spread | 0.010 |
| | |
| --- | --- |
| Long position overnight fee | 0.0000% |
| Short position overnight fee | -0.0001% |
| Overnight fee time | 22:00 (UTC) |
| Spread | 0.026 |
| | |
| --- | --- |
| Long position overnight fee | -0.0028% |
| Short position overnight fee | 0.0008% |
| Overnight fee time | 22:00 (UTC) |
| Spread | 0.00006 |
| | |
| --- | --- |
| Long position overnight fee | -0.0017% |
| Short position overnight fee | 0.0002% |
| Overnight fee time | 22:00 (UTC) |
| Spread | 0.00006 |
However, at both the court and general meeting, the majority of shareholders voted against the planned takeover.
COVID-19 NHS partnership
In 2020, Spire Healthcare came together with the NHS and other healthcare partners to support the UK's COVID-19 response.
"An unprecedented agreement between the public and private sectors saved lives and supported the nation's healthcare infrastructure and protected Spire's liquidity," Gary Watts, Spire Chairman said in a statement.
Experts have said that Spire's rejected of the bid is because the offer was too low.
"Spire's growth strategy is underpinned by continuing investment in bolstering quality of patient care, boosting revenue growth driven by self-pay volumes, PMI recovery and NHS activity, improving its ROCE, ongoing implementation of digital and operational efficiency activities to improve margins and other factors.
"Despite this deal being somewhat supported, this rejected indicated some key shareholders, such as Toscasfund Asset Management and others, view the offer as too low," Kunal Sawhney, CEO, Kalkine Group, independent equities research firm, told Capital.com.
Spire share price had fallen by over 9% according to data via Investing.com
Read more: British healthcare firm agrees £1.04bn takeover bid from Australian counterpart