Spirax-Sarco Engineering (SPX) predicts record full-year profits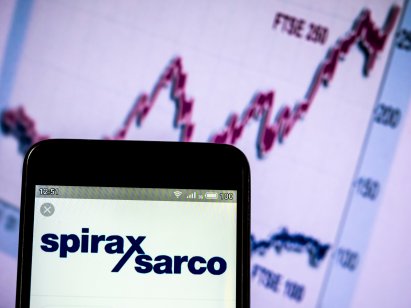 Spirax-Sarco Engineering is still predicting record levels of revenue, profit and operating margin for the full-year – despite ongoing supply chain challenges.
In a trading update to the London Stock Exchange today, the UK thermal energy management specialist said it had experienced very strong demand across the business in the four months to the end of October.
However, Spirax-Sarco has revised down full-year global industrial production forecasts after global supply chain problems led to material shortages and rising costs.
The mixed nature of the update resulted in the company's stock price falling 6.5% to £159 by late morning on the London markets.
Guidance maintained
The company said global industrial production (IP) grew 4.9% in the third quarter as it recovered from the Covid-19 pandemic-impacted levels of 2020.
But supply chain issues mean full-year forecasts for 2021 had been revised down to 7.4%, compared to the 8.6% level that was expected at the half-year point.
"We are maintaining our overall guidance, despite the supply chain challenges in the second half of the year and expect record levels of revenue, profit and operating margin for the full year 2021," it stated.
What is your sentiment on SPX?
Vote to see Traders sentiment!
Strong trading
The company reported that order books in all three businesses had expanded over the period – and at a rate that was above its expectations at the half-year stage.
"Growth in orders was highest in Watson-Marlow, driven by continued Covid-19 vaccine-related demand from its customers in the pharmaceutical & biotechnology sector," it stated.
In Steam Specialties, demand growth was well ahead of IP growth, while orders received year-to-date are above the comparative period in 2019.
Supply chain problems
Spirax-Sarco said demand for Electric Thermal Solutions grew at an even faster rate than Steam Specialties, after adjusting for the US Navy order secured in 2020, the largest single order in the group's history.
"Although we have a diversified and resilient supply chain, we are not immune to current disruptions being experienced globally and across all sectors," it added.
While all three businesses were impacted by shipment delays, the effects were greater within Watson-Marlow and Electric Thermal Solutions.
Outlook
Despite revising down global IP growth and battling ongoing supply chain issues, the company still expects to end the year with a record order book across all three businesses.
"For 2022, we expect growth in both sales and profit, underpinned by continuing strong demand and our higher-than-normal order book," it stated.
The group's operating margin, meanwhile, is expected to be lower due to the full-year impact of revenue investments in 2021, as well as further investment planned next year.
Read more: Spirax-Sarco enjoys vaccine boost to first-half profit