SPI Energy (SPI) unit Phoenix Motorcars raising $150m via IPO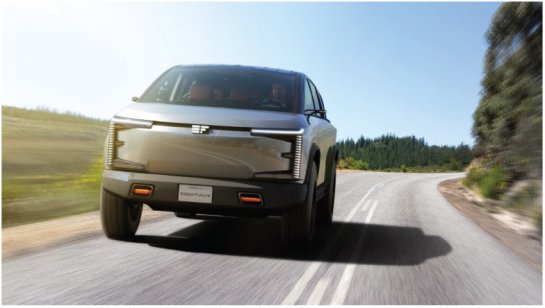 SPI Energy subsidiary Phoenix Motorcars plans to raise $150m (£112m) through an offering of shares to the public, according to records filed with the US Securities and Exchange Commission.
Santa Clara, California-based SPI Energy subsidiary EdisonFuture will retain 70 million shares in the new company, the S-1 shelf registration reports. SPI Energy, which acquired Phoenix on 12 November 2020, received board approval to spin-off Phoenix Motorcars on 27 January 2021. Neither the specific number of shares offered, nor any indicative price guidance was disclosed.
Maxim Group and Roth Capital are acting as joint bookrunners for the offering, with EF Hutton as co-lead manager. A yet-to-be-determined number of shares will be allocated for the underwriting group to purchase up to 45 days after closing. Phoenix has applied to the Nasdaq exchange under the ticker 'PEV'.
Maxim issues report
Joint-book Maxim issued a research report Monday based on Phoenix Motorcar's previously unknown financial disclosures, reiterating its 'Buy' rating on SPI Energy stock with a $12 one-year price target. Citing the 96 vehicles Phoenix has delivered to date, Maxim estimates Phoenix has contributed 1.8% of SPIs first-half 2021 revenue and estimates $304m full-year 2022 revenue.
"We incorporate a higher multiple into our price target as we believe SPI's renewable energy businesses can benefit from more government spending along with more consumers using clean energy products, including solar panels, batteries, and EVs," Maxim analysts stated.
SPI Energy shares traded higher Monday, up 5.28% to $5.58 from Friday's $5.30 early market closing price. SPI Energy shares trade over the Nasdaq exchange under the ticker SPI.
Executive options
Phoenix chair Xiaofeng Peng is being granted 4.2 million stock options at a $0.43 per share strike price which expire on 24 January 2028. An additional 2.25 million unearned incentive options, also at a $0.43 strike price, are being split between CEO Joe Mitchell, COO Tarek Helou, CTO Ron Iacobelli and CFO Wenbing Chris Wang, all exercisable into 2031.
Phoenix lost $6.37m, or $0.09 per share, on $1.68m in revenue in the nine months ending 30 September, versus a $3.29m loss on $3.80m in revenue for the comparable period in 2020. For the full year of 2019, Phoenix Motorcars lost $5.97m on $3.99m in revenue.
Company history
Founded in 2003, Anaheim, California-based Phoenix Motorcars launched its first electric vehicle (EV), a commercial shuttle built on a Ford E-450 chassis, in 2013.
Phoenix Motorcars manufactures mid-sized EV pickup trucks to consumers, as well as commercial EV trucks and busses. Additionally, Phoenix manufactures charging stations and EV conversion kits to third-party manufacturers or entities seeking to electrify their current vehicle fleets.
For example, having launched production of its e-drive system in the second quarter of 2021, Phoenix currently has a backorder of 41 complete vehicles and 25 drive systems, as well as 25 EV chargers, representing roughly $10m in revenue. Phoenix expects to fulfil its order backlog in the first quarter of 2022.
Product pipeline
Phoenix is currently developing a new electric drivetrain, which it intends to launch in 2022. Also in the development stage is an EF1-T e-pickup truck, first in a line of all-electric pickup trucks and last-mile delivery vans, with a marketing launch scheduled for 2022.
In addition, the company is currently a subcontractor for a fulfillment order between shuttlebus manufacturer EasyMile and the Metropolitan Transit Authority of Harris County, Texas, to manufacture an all-electric Level 4 autonomous cutaway shuttle bus.
Phoenix has two lines of EV charging stations, Level 2 and DC Fast Charging, for residential and commercial use.
Furthermore, Phoenix has a design patent pending with the US Patent and Trademark Office for a retractable solar panel roof product.
Read more: EV stocks are getting a boost from Washington