SpaceX to double its $100bn valuation if satellite internet takes off
Subscribe to Weekly Highlights
The major market events for the week ahead right in your inbox.
Subscribe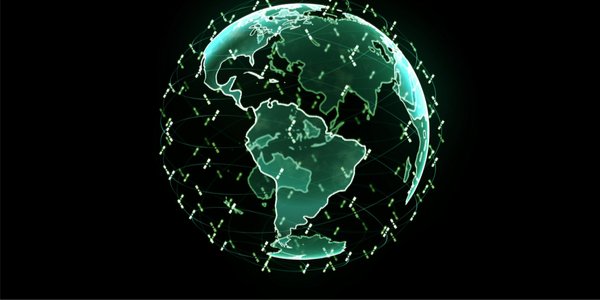 Content
Elon Musk's SpaceX could double its current $100bn (£72.69bn) valuation in the coming years as it prepares to launch a first-of-its-kind satellite internet business called Starlink that would turn the company into a space telecom.
Reports recently valued SpaceX at $100bn and analysts at Morgan Stanley see Starlink as its biggest revenue driver as SpaceX is expected to bring the programme out of beta later this month and begin a nationwide rollout.
SpaceX has already launched 1,700 low earth orbit satellites to date that are intended to connect rural consumers to broadband internet speeds without the cost of running cables and building towers in more remote areas.
"It is clear to investors and industry observers that SpaceX's launch cost advantages are being used to accelerate deployment of its low Earth orbit broadband network," Morgan Stanley analysts wrote in a report reviewed by Capital.com. "As the company achieves pole position in low Earth orbit, which many believe is a winner take most (if not winner take all) arena due to a host of technological and physical factors, the promise of a viable and capable satellite broadband service increases."
Symbiotic relationship
Until now, the more visible part of SpaceX has been conducting launches for NASA and more recently, low earth orbit flights for private citizens.
Yet, the launch business would only make up 12% of the company's equity value in Morgan Stanley's base case scenario or 25% of the equity value if the company reaches the bullish case of a $200bn valuation.
Yet, both businesses will have to work together to unlock the most value. SpaceX intends to launch 42,000 satelites by 2033, which will require the company's new Starship spacecraft to help deploy 400 satellites per launch.
"We view SpaceX's launch capabilities and Starlink as inextricably linked whereby improvements in launch capacity/bandwidth (both in frequency and payload per flight) and cost of launch improve the economics and path to scale of Starlink's low Earth orbit constellation," Morgan Stanley analysts explained. "At the same time, development of Starlink's commercial opportunity provides a thriving 'captive customer' for the launch business, enabling a symbiotic development."
Several steps ahead
SpaceX does have competitors, but they are so far behind by comparison that it has Morgan Stanley questioning if anyone can catch up.
Starlink is finishing up a year-long beta test that is already serving more than 100,000 customers in 20 countries. The programme delivers speeds of 50-150 megabits per second starting at $99 per month with a $500 one-time payment for the "terminal" equipment – which is a miniature dish device that is set up on the property.
That cost is still relatively high even though SpaceX is heavily subsidising the cost of the equipment, which at one point cost more than $2,000 and has come down to around $1,300 with further reductions expected. SpaceX reportedly wants to bring the entry fee down to $250.
The company is already producing 5,000 terminals per week with goals of producing "multiples of that" once a new Austin, Texas factory goes online.
Competitors
Of the four competitors in this emerging sector, only startup OneWeb has started to deploy satellites.
OneWeb emerged from bankruptcy late last year with new financial backing from Indian conglomerate Bharti Global and the UK government and has since deployed more than 40% of its planned 648 satellites. The company is targeting global coverage by June 2022.
Canada-based Telesat Lightspeed said it expects to begin commercial service in the second half of 2023 with consumer programs available in 2024.
Amazon is also heavily investing in this space through its Kuiper programme, which plans to launch 3,236 satellites via a $10bn financial injection from the tech giant. Amazon also showcased a low-cost terminal, acquired Facebook's satellite team, attained FCC approvals and signed a launch agreement with United Launch Alliance.
However, Amazon has no plans to begin launches until at least 2023 and set a goal of bringing the first half of its constellation online by July 2026.
Expanding connectivity
The market is potentially massive and would do a lot of good to connect more consumers to the advantages of high-speed internet.
By the end of 2019, 14.5 million Americans still have no access to broadband Internet speeds (defined as 25/3 Mbps), according to the 2021 Federal Communications Commission Broadband Deployment Report.
Unesco reported in 2019 that 45% of the world's population does not have access to broadband Internet speeds.
Morgan Stanley expects Starlink to operate at a loss, burning $33bn of cash through 2030 until it turns cash flow positive in 2031 and ramps up to a business that generates $30bn of free cash flow a year by 2040.
Read more: Tesla stock price in five years: is there room for further growth?