Southwest Gas shares rise 7% on critical Carl Icahn letter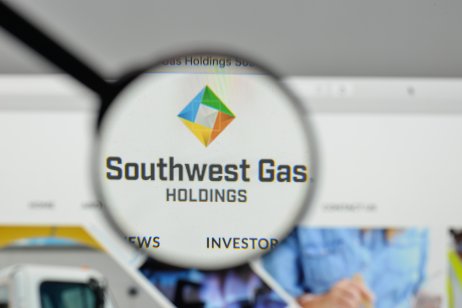 Southwest Gas shares were trading up by around 7% Tuesday after billionaire hedge-fund manager Carl Icahn disclosed himself as a "large shareholder" in a letter to the company chastising its recent actions.
Icahn criticised the company for a variety of actions over the years culminating in a report from Reuters that Southwest Gas is in talks to acquire gas transportation and storage business Questar Pipeline from Dominion Energy. Three months earlier Warren Buffett's Berkshire Hathaway attempted to buy Questar for a reported $1.3bn but abandoned the deal on concerns that antitrust regulators would not approve it.
The Reuters report sent Southwest Gas shares down by as much as 7.5% Monday and was unresponsive to Icahn's attempts to contact the company, he claims in the letter.
"During the past few years, management of SWX has made a number of egregious errors at the expense of shareholders. However, with the purchase of Questar you are currently being rumored to make at the price you are willing to pay will make all past errors pale in comparison," Icahn wrote. "The purchase will result in serious diminuation of shareholder value."
Criticism of acquistion strategy
Icahn excoriated the company for pursuing acquisitions of non-regulated assets over the years while other utilities sell their non-core assets to focus primarily on regulated utility operations, he said in the letter.
Investors prefer regulated assets in the utility space because it means other companies cannot compete for customers in that area. While Questar is a regulated entity, Ichan said Southwest Gas was rumoured to pay too much for it.
"It appears that you are inexplicably paying 2x rate base while your own company trades at 1x (after adjusting for the value of the services division)," he wrote. "But even if you were not overpaying, this is no time for management with the many problems you have (including with regulators) to embark on a major new investment especially when you have shown an inability to manage and control what you already own."
Capital.com reached out to Southwest Gas Holdings for comment but did not receive a response.
Other criticisms
The latest Questar rumours are the latest offense but Icahn highlights several other problems throughout the years dating back to 2015.
For example, Southwest Gas is under scrutiny from Nevada regulators that accuse the company of paying for million-dollar homes, manicures, golf course memberships and boozy dinners with ratepayer money. Icahn even suggested some of those spending habits could be hidden in the company's general and administrative expenses.
"In any case, the damage already inflicted by the broken trust with regulators is immeasurable," he said. "Loss of trust with regulators is extremely damaging to both shareholders and ratepayers."
Additionally, he highlights the company's depressed utility return on equity, a weak credit profile, lower shareholder returns than its regulated gas peers, a 27% increase in executive compensation last year and "poor" governance from a "stagnant" board.
The path forward
Despite all these criticisms, Southwest Gas shares are trading up as Icahn detailed how the company can grow in the future.
He envisions a path to a 75% value appreciation to a price of around $110 per share up from Monday's lows of $63 per share. The company is already up 19% year to date.
He argued the valuation could be even higher if it modernised its pipeline to make it better suited for the transition to hydrogen.
Read more: United Utilities flags higher demand